New U.S. Home Sales up 5.7 Percent in September, but Pricing Down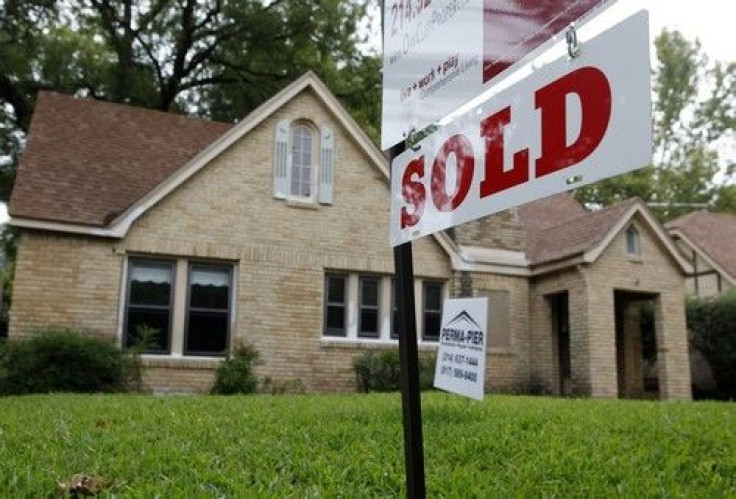 Sales of new single-family homes were up 5.7 percent from the previous month to 313,000, according to the U.S. Census Bureau and the Department of Housing and Urban Development. However, sales activity declined 0.9 percent decline from September 2010, when an estimated 316,000 homes were sold.
The median sales price was $204,400, a 10 percent drop from 2010, and the average sales price was $243,900. The drop was the largest since April 2009.
Activity rose 9.7 percent and 11.2 percent in the western and southern parts of the country, respectively, but dropped 12 percent in the Midwest and 4.2 percent in the Northeast. An estimated 179,000 homes were sold in the South, 68,000 were sold in the West, while only 43,000 were sold in the Midwest and 23,000 in the Northeast.
Sales activity beat analysts' expectations. But along with Tuesday's Case Shiller Index for August, which showed relatively flat pricing for 20 major cities through the middle of the year and declines compared to last year, many concerns over the housing market remain.
My view is the numbers year-over-year are weak, said Jonathan Miller, president of New York appraisal firm Miller Samuel, referring to the Case Shiller numbers.
On Monday, President Obama announced changes by the Federal Housing Finance Agency that would allow homeowners to refinance at lower rates, targeting those who have mortgages greater in value than their homes. But a significant number of homeowners will remain in trouble, even under the new rules.
What good is a lower rate if so many people can't take advantage of it? said Miller.
© Copyright IBTimes 2023. All rights reserved.