New Year's Eve 2012: Where to Watch Times Square Ball Drop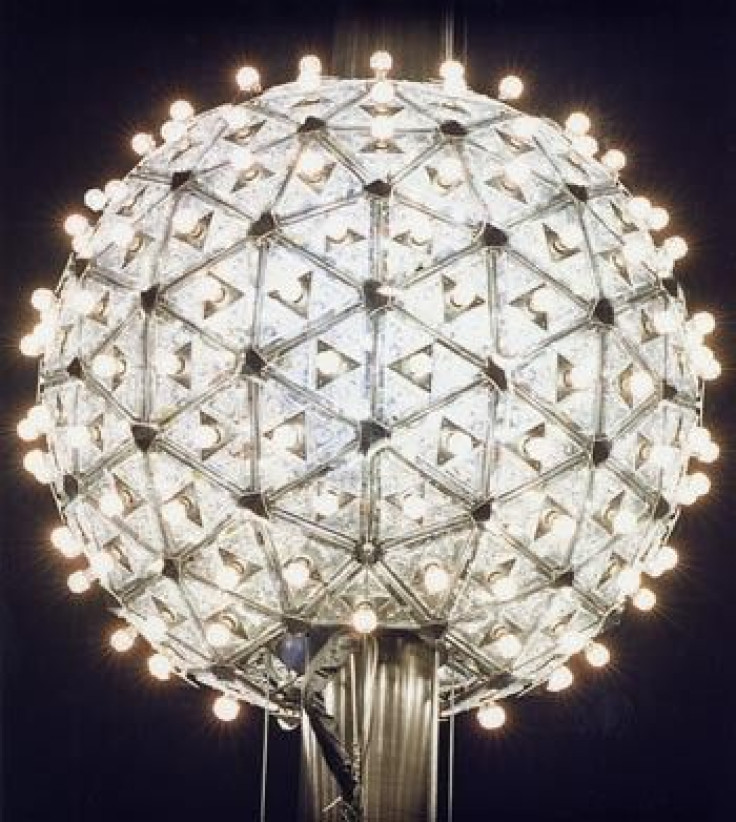 It's New Year's Eve 2012, and crowds are already gathering in Times Square to watch the New Year's Eve Ball Drop.
With record crowds expected in New York City tonight, it will be hard to grab a seat to watch the Times Square Ball drop in person. If you've got a television, a computer, a bus pass or even just a smartphone, however, you'll be able to count down to the annual ball drop and celebrate the beginning of New Year's Day in style.
Below, find out where to find the Times Square Ball Drop being streamed online, what channels are broadcasting footage of the New Year's Eve tradition (the theme this year is Let There Be Friendship), how to download an app that will let you experience the event through your mobile phone, and the entrance points in New York City for those brave souls who plan to try and see the Times Square Ball Drop in person.
The ball will be raised at 6:00pm and dropped at 11:59pm, EST. Enjoy the 40th anniversary of the Times Square Ball Drop, and have a Happy New Year 2012!
Where to Watch Online
If you don't have a TV at home, you can always watch a live stream of the event from your computer. A live webcat of the Time Square Ball Drop will begin at 5:50pm and end at 12:15am. You can watch the live stream at www.timessquarenyc.org.
Watch From Your TV
For those who want to watch the Times Square Ball Drop on their television sets, ABC will have nonstop coverage of the event beginning at 8pm with a special two-hour event hosted by Jenny McCarthy and Fergie.
Then, at 11pm, Dick Clark's New Year's Rockin' Eve With Ryan Seacrest 2012 will kick off, with Pitbull and Hoe Chelle Rae performing alongside Justin Bieber and Lady Gaga.
How to Download New Year's Eve App
The first ever Times Square Ball App, specially designed for Apple and Android mobile devices, was launched this year by Toshiba and Livestream.
The awesome new app offers live hours-long coverage (with no commercial breaks), provides an on-demand video library with the latest news clips for New Year's Eve 2012, and allows users to send New Year's messages and photos with loved ones.
To download the app on an Apple or Android phone, click here and follow the instructions.
Where to Go to See Ball Drop in Person
Before you decide to go in person, remember: around 1 million people go to see the Times Square Ball Drop each year, and records are expected to be broken for New Year's Eve 2012. If you're still determined to see the event in person, follow these basic instructions to find the entry points in Times Square.
If you're south of 41st Street, you can get in on 37th Street at 7th Avenue or Broadway and 38th Street at 8th or 6th Ave.
If you're north of 43rd Street, use any of these entrances:
49th from 8th & 6th Ave
52nd from 8th & 6th Ave
54th from 6th Ave
55th from 8th Ave
57th from 7th Ave or Broadway
58th or 59th from 8th & 6th Ave
If you're using the Subway, stick to the stops between 39th and 55th and follow the crowds.
MUST READ: Happy New Year 2012: Top 10 Tech News that Shook the World in 2011 [PHOTOS]
© Copyright IBTimes 2023. All rights reserved.