New York Fashion Week 2012: Twitter Handles to Follow Before Thursday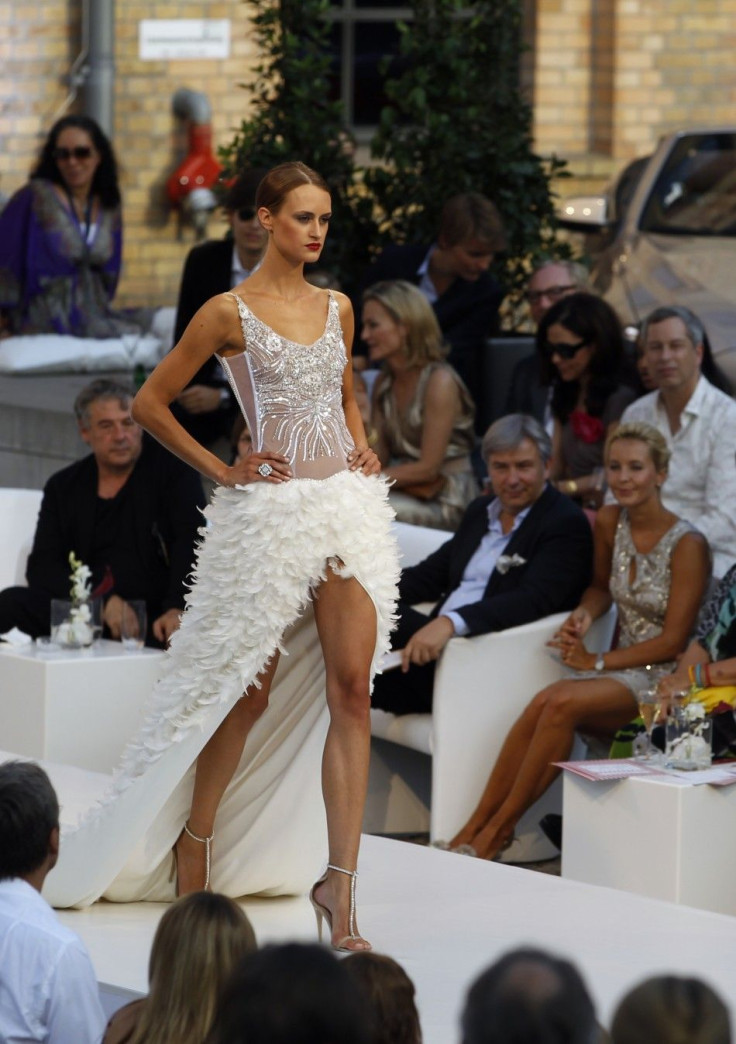 New York Fashion Week 2012 begins Thursday, Feb. 9, as the fashion world congregates in Lincoln Center for a week of fabulous shows and even more fabulous parties.
During such a fast-paced week, it might be hard to keep track of who is where and what is going on when. There are events planned for pretty much every hour of every day this week. For fashion devotees, at Lincoln Center and 3,000 miles away, keeping track of all the goings-on is part of the fun. Since there is an event planned for almost every single hour of every day of Fashion Week, the task seems daunting.
Fret not, fellow fashionistas. Twitter provides salvation. Thanks to certain tweeters, you will be able to stay in the loop each moment of New York Fashion Week 2012.
Here are the top Twitter handles you should follow before Thursday.
Mercedes-Benz Fashion Week (@MBFashionWeek): How could you NOT follow Mercedes-Benz Fashion Week during Mercedes-Benz Fashion Week?! Stay tuned to this Twitter feed for all the latest info on the runway shows, event details and fun contests.
Women's Wear Daily (@womensweardaily): Noted as the Fashion Bible, Women's Wear Daily will keep you in-the-know during Fashion Week, not only with the Lincoln Center events, but with fashion news from around the world.
Derek Blasberg (@DerekBlasberg): Derek Blasberg pretty much defines New York fashion. He is sharp, progressive and unapologetically shameless. As the Editor at Large of Harper's Bazaar it is no wonder that he rubs elbows with the likes of Nicole Richie, Karlie Kloss and Nikki Hilton. Follow him on Twitter to know what all the A-listers are doing during New York Fashion Week 2012.
Style.com (@styledotcom): Style.com will tweet instant updates of all the latest photos from the runway shows. So if you are not at Lincoln Center, you will still be able to keep up with looks from the Fall 2012 collections.
Bergdorf Goodman (@Bergdorfs): Bergdorf Goodman is one of the hottest fashion spots in Manhattan. With Cannon Hodge, social media manager of Bergdorfs, as the delightfully charming tweeter behind the feed, you will have all the fun little details of New York Fashion Week 2012 at the tip of your finger.
Brooklyn Blonde (@BrooklynBlonde): Helena, aka Brooklyn Blonde, lives in one of the chicest boroughs of Manhattan and has the wardrobe to prove it. She will surely be a great go-to for New York Fashion Week 2012. Keep track of all her amazing outfits at www.brooklynblonde.com.
Stanley Stuyvesant (@guestofaguest): If you are looking for parties to go to during Fashion Week, there is nowhere else to turn but Guest of a Guest. This is the entire NYC party scene packed into tasty 140-character morsels. Not only will you know about the hottest events in the city, you will get to see behind-the-scenes photos from them too.
Barneys New York (@BarneysNY): Barneys New York is one of the chicest places to shop in the city. If you are attending any New York Fashion Week 2012 shows, or just the after-parties, Barneys New York is the Twitter handle to follow to keep on top of the latest trends (as they change every 35 seconds).
Alexa Chung (@alexa_chung): Alexa Chung, style maven extraordinaire, is one person that any fashion enthusiast must follow on Twitter. She will bring her quirky thoughts and witty quips to you all of New York Fashion Week. Plus, some updates on her new show, 24 Hour Catwalk. Meow.
**Don't forget! IBTimes Fashion & Life (@ibtfashionlife) will be covering New York Fashion Week 2012 from Feb. 9 through Feb. 15. Keep up with reporters Cavan Sieczkowski (@cavanshays) and Nadine DeNinno (@nadinedeninno) for all the updates!**
© Copyright IBTimes 2023. All rights reserved.