New York Fashion Week: Michael Kors Is Nautical California Cool For Spring 2013 [PHOTOS]
Having gone public almost a year ago in December and since hit $53.55 per-share as of Friday afternoon, Michael Kors went public again on Wednesday, this time with his Spring 2013 collection at New York Fashion Week. Predominantly with strong stripes and sunny colors, Kors based his collection from the feelings he gets when visiting the West Coast and the result was mod meets nautical.
"You could be sitting at the Beverly Hills Hotel, by the pool, and you could find this entire palette whether it's the palm green, the turquoise of the pool, the yellow of the sky - of the sun," Kors told The Associated Press. "And I love all the architecture that we see whenever I go out to California. This collection is kind of this hybrid blend of big city tailoring and sharpness with really a lot of the spirit and the mood that you would find in Palm Springs or Los Angeles."
While the silhouettes remained simple and modernist, Kors played with proportions of the stripes and their alignment, ranging between thicknesses and switching from horizontal to vertical in red, navy, green, white and yellow.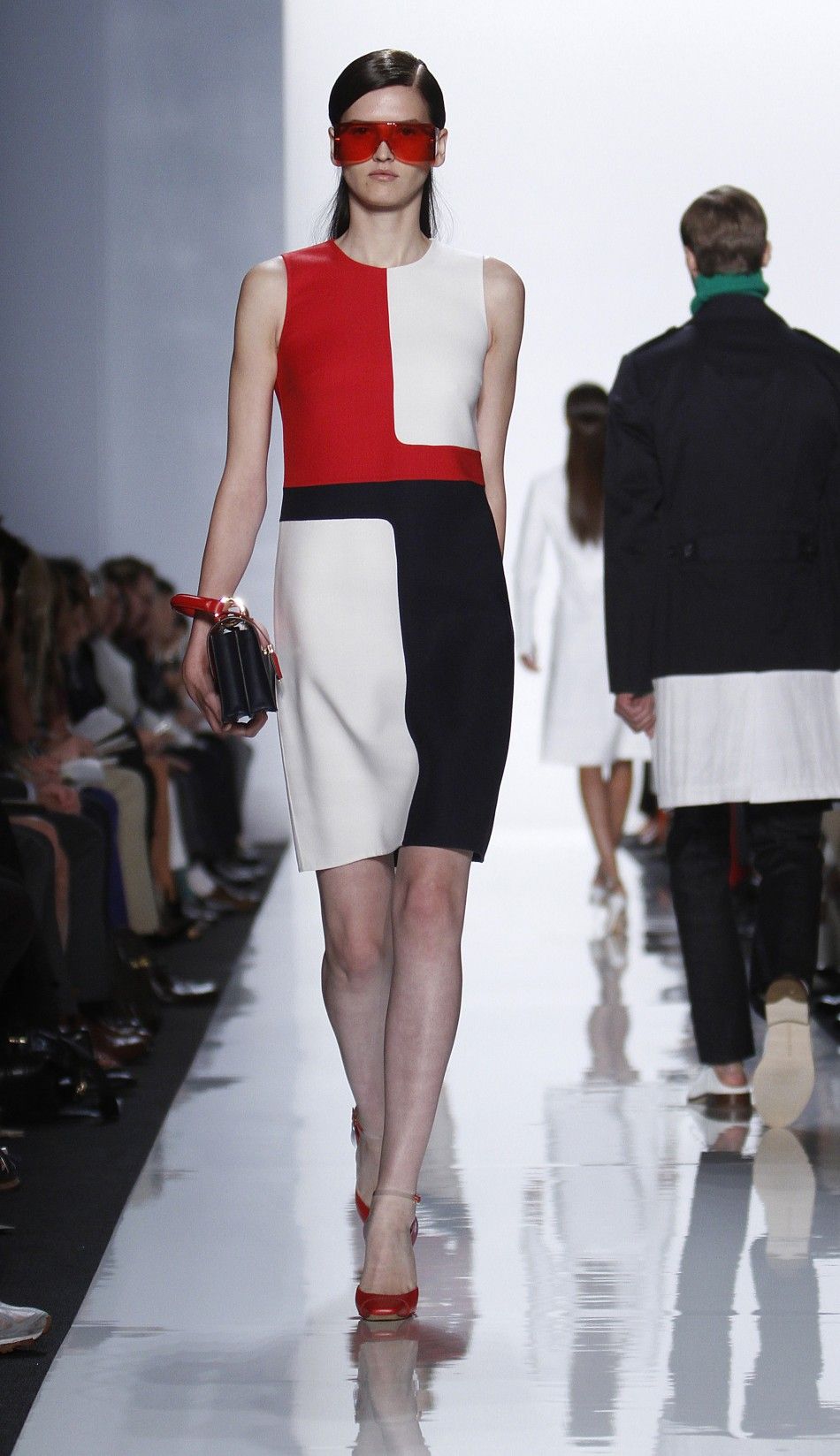 © Copyright IBTimes 2023. All rights reserved.