New York Fashion Week: Will The Show Go On With The Stormy Blizzard Weather In NYC?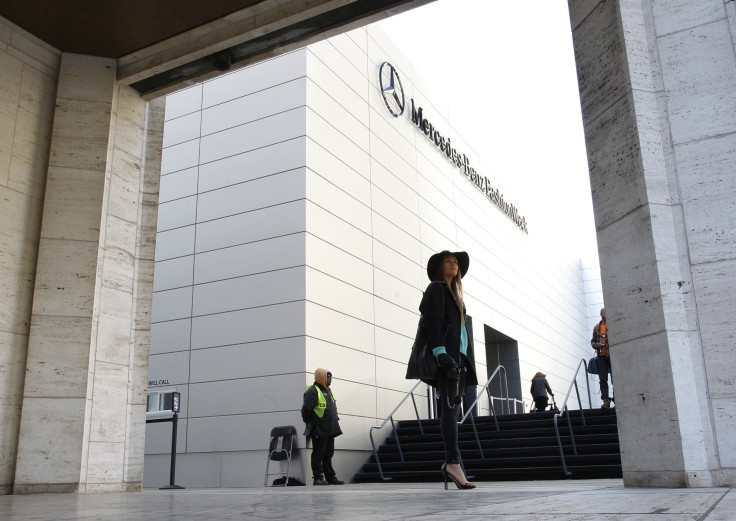 While many attendees at New York Fashion Week are multitasking, updating social media accounts, taking photos, texting and calling, some fashionistas are being alerted on their phones about a fast-approaching storm set to make the city a wet, sludgy place.
According to weather forecasts, the tri-state area, including the Manhattan area, is expecting to get pounded with a wintry mix of ice, snow and wind, beginning Friday and lasting into Saturday. The intensity of the storm is ever-changing, but forecasters predict anywhere between eight and 16 inches of snow, NBC New York said. That much snowfall could create headaches for editors, bloggers, designers, buyers and fans attending fashion shows at Lincoln Center.
New York City is under a blizzard warning from 6 a.m. ET on Friday, to 1 p.m. on Saturday, with residents expecting high winds, heavy snow and possibly hazardous road conditions. Mayor Michael Bloomberg and Sanitation Commissioner John Doherty said the city is ready with plows and salt for the streets.
"We're ready for it," Doherty said on Thursday at a news conference.
In addition to city residents, fashionistas are prepared for the storm, and despite blizzard predictions, the show will go on, organizers said.
Houston native Cesar Galindo, a self-taught designer who achieved notoriety when his dress made the cover of Elle magazine in 1993, said nothing will prevent models of his Czar collection from strutting down the runway on Friday at 9 a.m. ET at the Lincoln Center.
"I had no idea my theme of slowing down 'La Vita Immobilizzata' (Life Suspended) would become the theme for all," Galindo said about his inspiration. "The show will go on!"
To stay up-to-date with the trends and goings-on of New York Fashion Week, follow me on Twitter, @nadinedeninno, and check out IBTimes' special coverage page for the latest fashion news.
© Copyright IBTimes 2023. All rights reserved.
FOLLOW MORE IBT NEWS ON THE BELOW CHANNELS