New York Mayor Eric Adams Dismayed By City's Problems, Promises To Restore Order
In an interview with the New York Post, Mayor Eric Adams expressed dismay with the state of the city on the issue of crime, homelessness and litter.
"When I started looking into this, I was shocked at how bad this place is," Adams told the New York Post, while he rode the subway lines for three hours last week.
Adams, a former transit cop, cited the botched "deployment of resources" that led to a 40% rise in major crimes in 2021. Since Adams entered office on Jan. 1, shootings are down 12% and murders are down 13%.
But thefts and robberies are still climbing. Grand larcenies are up 50%, auto thefts are up 48%, and robberies overall are up 40%.
"I started peeling back layers and what it started to unveil to me is how we just had this good shell but underneath, it's bad," Adams said.
Adams cited how residents do not feel safe in the transit system and noted the homeless problem. In late June, Adams released a blueprint for housing and homelessness.
At a Monday press conference, Adams addressed littering on public streets.
"New Yorkers tell it like it is, and everywhere I've gone in the last couple of years, they've told me the streets don't look the way they should," Adams said from the South Bronx. "We need to get trash off our streets and kick littering to the curb."
Adams also announced an increased budget of around $34 million to address the issue of dirty city streets.
"All New Yorkers have a right to a clean street, and that delivering on this right is critical to New York City's recovery," a press release on the issue read.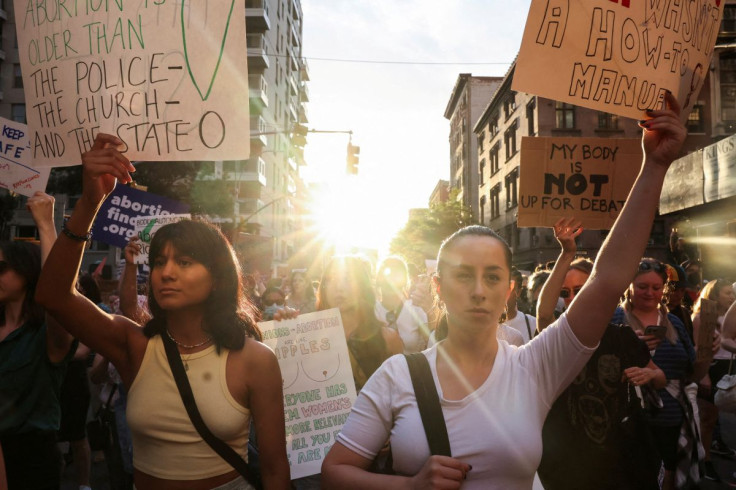 © Copyright IBTimes 2023. All rights reserved.