New York Times Reportedly Partners With Facebook To Publish Articles Directly To News Feed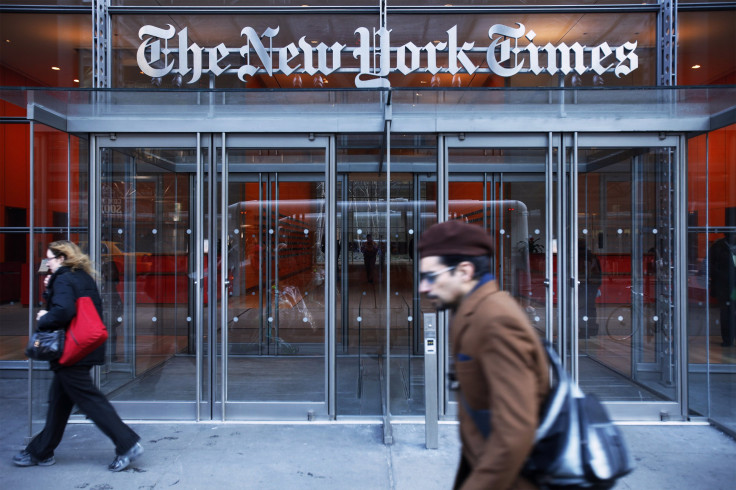 It's a big moment for people who get their news exclusively from social media. Reports indicate that Facebook has closed a deal with the New York Times to begin publishing articles directly to its News Feed.
The news comes from New York magazine, which claims to have inside knowledge of the ongoing negotiations between the two corporate giants. After singing Facebook's praises as early as last October, the Times is expected to begin its new publishing practice as early as Wednesday. Buzzfeed, NBC News and National Geographic also are reportedly attached to Facebook and will be rolling out similar measures.
According to New York magazine, the Facebook deal has been in limbo for a while as New York Times Co. CEO Mark Thompson pushed for an arrangement that would protect the interests of the Times' digital subscribers, who are rapidly approaching the 1 million mark. While the deal reportedly is in play, there are still many questions as to how it will work for the average user. For example, will there be a limit to how many articles the news organization posts in a given day?
Meanwhile, there are ethical concerns at play as well, including how the Times will handle stories about the Mark Zuckerberg-led social media giant. The late New York Times media reporter David Carr once wrote of his concerns about this exact practice, saying: "If Facebook's mobile app hosted publishers' pages, the relationship with customers, most of the data about what they did and the reading experience would all belong to the platform. Media companies would essentially be serfs in a kingdom that Facebook owns."
So far, no official announcement has been made on the matter. However, if reports are true, Facebook users hoping to consume the news from their mobile application rather than from the front page of the New York Times will be able to do so in the coming hours.
© Copyright IBTimes 2023. All rights reserved.
FOLLOW MORE IBT NEWS ON THE BELOW CHANNELS