New York Woman Jumps From Times Square Rooftop Bar, Plummets 27 Floors To Death
KEY POINTS
A staffer said the woman had a reservation when she arrived at the bar
The body was found on the 27th-floor balcony by a cleaning lady
The bar is located on the 54th floor of Hyatt Centric at Times Square
A 26-year-old woman in New York plunged to her death from the rooftop bar of a Times Square hotel.
NYPD said the woman was "seen jumping" just before 3:30 p.m. Wednesday from Bar 54, an open-air restaurant located on the 54th floor of the Hyatt Centric.
The woman leaped from the terrace of the rooftop bar and landed on a balcony on the 27th floor. She was pronounced dead at the scene, officials said.
Her official cause of death is yet to be determined.
Bar 54, described as "New York City's highest open-air hotel rooftop bar" on the hotel's website, was closed to customers for the rest of Wednesday, a staff member at the hotel told the New York Post.
One staff member said the woman had taken a reservation at Bar 54 before plunging to her death in front of customers.
"She walked right by me and I didn't think anything of it," the employee told NY Daily News. "She was a young girl with a reservation for the bar."
The staffer recalled the woman abruptly getting up from her seat and going towards the terrace. She then stood on top of a piece of furniture next to the glass railing, prompting shocked customers to inform the staff.
"It's easy because the tables and chairs are right near the glass," the man added. "She didn't say anything."
"Everybody came running saying, 'She jumped! She jumped!' At first, I thought they were playing," he told the outlet.
The staff member also said somebody heard the sound of the woman landing on the 27th floor.
"The woman cleaning on the 27th floor heard the crash and found her body on the balcony," the staffer added. "We're lucky she didn't land on the sidewalk. It's crazy."
The Hyatt Centric released a statement following the incident.
"We are deeply saddened by the situation that occurred this afternoon at our hotel and our thoughts go out to the individual's family and those who have been affected," Hyatt Hotels Corporation General Manager Tom Blundell said in a statement. "We are working closely with local authorities and all inquiries should be directed to the New York Police Department."
If you have thoughts of suicide, confidential help is available for free at the National Suicide Prevention Lifeline. Call 1-800-273-8255. The line is available 24 hours a day, throughout the week.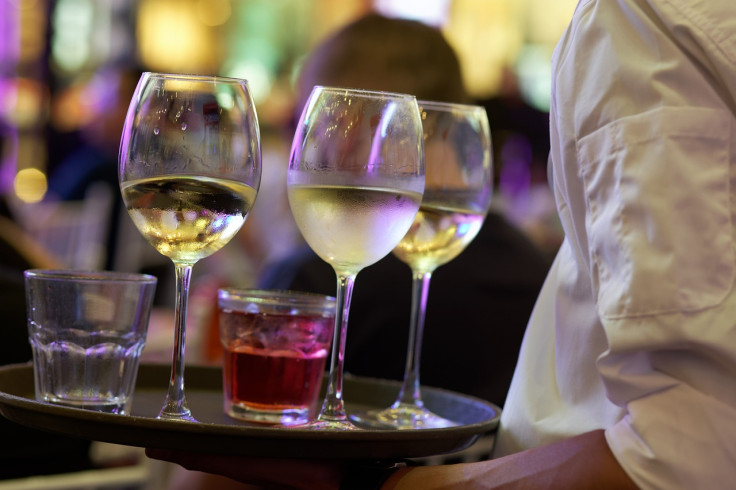 © Copyright IBTimes 2023. All rights reserved.