Woman Falls 900 Feet To Death While Hiking On Colorado's Capitol Peak
A woman fell 900 feet to her death while climbing Capitol Peak, known to be one of the most difficult mountains to climb in Colorado, officials said.
Rescue crews arrived after hikers nearby witnessed the fall and called 911.
A man made the call at 7:56 a.m. Saturday and reported that he and a hiking party spotted the Denver woman hiking solo, according to CNN.
" ... He had witnessed a woman fall 1,500 to 2,000 feet from below the summit of Capitol Peak into Pierre Lakes Basin," the Pitkin County Sheriff's Office said in a statement.
The caller said he and the hiking party saw the woman plummet down after a rock she was trying to grab gave way, officials said.
"It was then estimated that the woman had fallen approximately 900 feet, falling from the route that connects the knife edge to the Capitol Peak summit down to Pierre Lakes Basin," the statement added.
The Mountain Rescue Aspen (MRA) was informed of the situation. The man who witnessed the fall was able to provide them with the woman's exact location, according to CBS News.
MRA volunteers were flown into Pierre Lakes Basin before they hiked to the woman's location. The body was extracted and flown out of Pierre Lakes Basin to Cow Camp at 2:47 p.m.
The investigation into the woman's death continues. Her identity was not immediately released by authorities. Officials said her name is being withheld until the family is notified.
"Capitol Peak is a mountain with an elevation of 14,137 feet in the Maroon Bells-Snowmass Wilderness area approximately fourteen miles west of Aspen, CO," the sheriff's office said. "Capitol Peak is considered one of Colorado's most difficult mountains to climb with extreme exposure and loose, crumbling rock."
Following the woman's tragic death, officials reminded hikers about the possible dangers of climbing the Elk Mountains. Capitol Peak is a very prominent and challenging summit in the Elk Mountains range.
"The Pitkin County Sheriff's Office and Mountain Rescue Aspen would like to remind backcountry enthusiasts that the Elk Mountains are treacherous and that the loose, rotting terrain can lead to unstable conditions that can cause serious injuries or death," said the sheriff's office statement.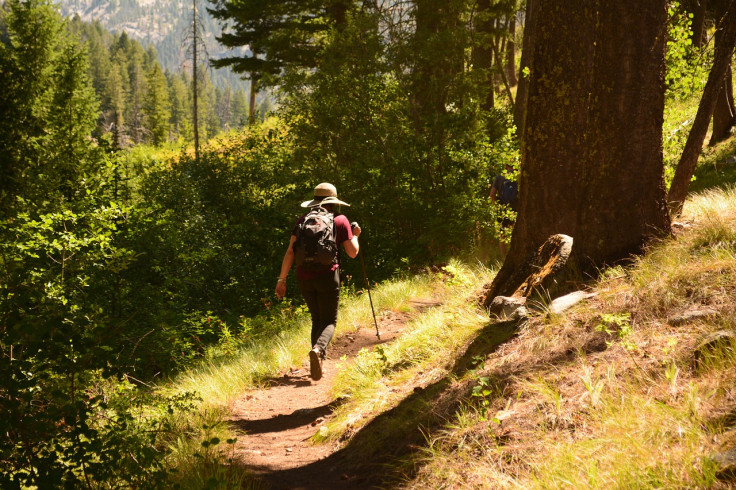 © Copyright IBTimes 2023. All rights reserved.