NewJeans Reveals Comeback With 'Powerpuff Girls'-Inspired Video; 2nd EP To Drop July 21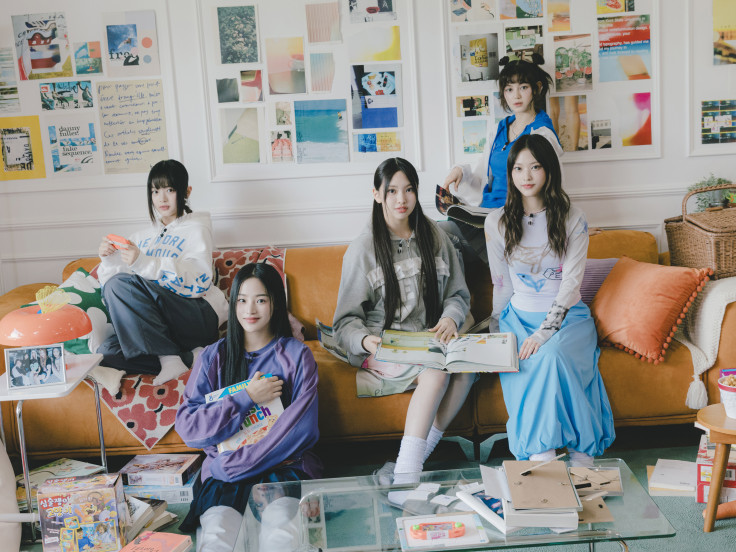 KEY POINTS
NewJeans revealed its July comeback with a "Powerpuff-Girls"-inspired video
The South Korean girl group will hold its first-ever fan meeting in July as well
"OMG" by NewJeans made it to Rolling Stone's list of "The Best Songs of 2023 So Far"
NewJeans has revealed more details about its July comeback with a "Powerpuff-Girls"-inspired teaser video.
ADOR, NewJeans' entertainment agency, announced details for the girl group's July comeback Monday. Its second mini album "Get Up" will feature six tracks, including "New Jeans," "Super Shy," "ETA," "Cool With You," "Get Up" and "ASAP."
According to ADOR, the pre-release track "New Jeans" will be accompanied by a music video made in collaboration with the popular cartoon "The Powerpuff Girls" in celebration of its 25th anniversary. The other tracks will also have an accompanying music video.
"We highly recommend listening to all the tracks in sequential order, starting from the first track and continuing through the sixth. This will allow you to experience the narrative that flows throughout the entire album and each track," ADOR shared on Phoning, NewJean's social media app.
The five-member girl group's highly-anticipated new EP will be released on July 21. As a prelude to the new EP, NewJeans will drop a pre-release single on July 7.
Before "Get Up," NewJeans released its hit song "OMG" in January and Coca-Cola collaboration "Zero" in April.
Preorders for "Get Up" also opened Monday on Weverse Shop, along with a video call fan sign event announcement on Weverse, an online community for fans and artists.
According to the announcement, all customers who purchased at least 1 NewJeans 2nd EP [Get Up] Bunny Beach Bag version or NewJeans 2nd EP [Get Up] The POWERPUFF GIRLS X NJ Box version] on Weverse Shop Global from June 19 to July 20 are eligible to join the raffle.
Fifty raffle winners will get a chance to have a 1-minute video call with each of the five members of the girl group.
Aside from the group's highly-anticipated comeback, NewJeans is also set to hold its first-ever fan meeting since its debut in July.
According to the May 12 Weverse announcement, NewJeans' first fan meeting, "Bunnies Camp," will be held both in person and via online live streaming on July 1 and 2.
The in-person fan meeting will take place at the SK Olympic Handball Gymnasium in Seoul.
On Wednesday, "OMG" by NewJeans made it to Rolling Stone's list of "The Best Songs of 2023 So Far." The hit song not only made it to the top 30 of Rolling Stone's list, but it also ranked the highest among the four K-pop songs included as it joined the top 10 at the seventh spot.
NewJeans has captivated fans with its hit songs "Attention," "Hype Boy," "OMG" and "Ditto" since its debut in 2022.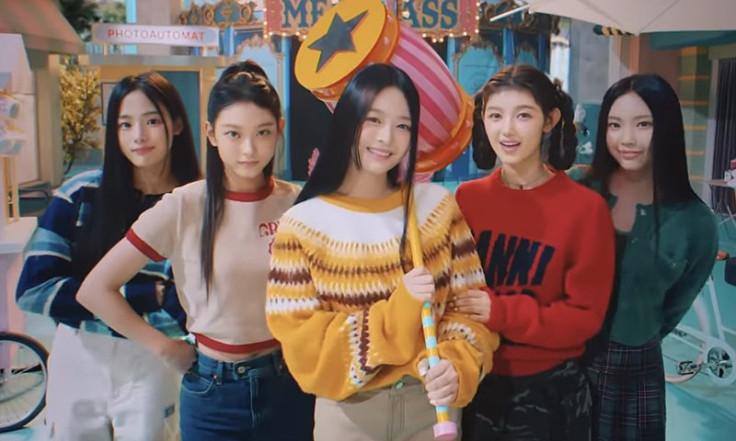 © Copyright IBTimes 2023. All rights reserved.