Newly Released Ripple Labs Documents Reveal Mentions Of Buybacks To Boost XRP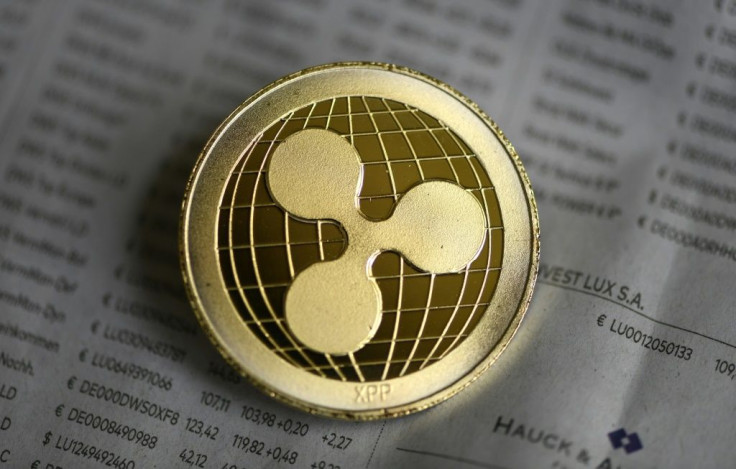 KEY POINTS
A recent rumor claimed Ripple Labs was planning to buyback approximately 10 billion XRPs
David Schwartz slammed this, saying "We do sometimes buy XRP. But I don't know of anything specific that this could be referring to"
XRP saw a 0.41% loss and was trading in the red zone at 0.4804 over the past 24 hours
While the XRP buyback speculations have been repeatedly dismissed in the past by executives of the blockchain firm Ripple Labs, a newly released set of documents and emails revealed that at some point, the fintech company had mused about buying back its native token to boost its price.
Emails from Ripple Labs' VP Head of Global Institutions Markets, Breanne Madigan, comprised a presentation associated with the XRP-O (on-demand liquidity) supply concerns and its major impact on the price of XRP.
The executive's presentation featured three possible narratives, which include "XRP supply, regardless of the source, has a similar impact on the market," "Ripple's XRP supply has a greater impact on the market, possibly due to higher visibility" and "Ripple theorizes that On-Demand Liquidity's XRP supply has the greatest impact on the market, possibly due to higher visibility, lower neutral liquidity and wider spreads."
The presentation underlined that the third narrative was the most likely scenario, and was highlighted as the potential reason behind XRP's underperformance against Bitcoin, considering its halving was set in the early part of May 2020.
Moreover, the presentation discussed that XRP sales via XRP-O created pressure on the price of the token, noting that buybacks could dampen the effect of XRP-O sales.
Ripple Labs led by CEO Brad Garlinghouse set up five possible buyback scenarios for XRP-O, and each was given between one and three months pilot period.
These are "(a) Repurchase XRP via market makers (MMs) on multiple exchange," "(b) Repurchase XRP directly from MMs," "(c) Repurchase XRP on xxxxx via MMs, "(d) Reduce XRPO volumes and divert/ channel them to traditionals ODL" and "(e) Stop XRPO altogether."
The creator of the presentation recommended that Ripple Labs buyback XRP directly from MMs as its short-term plan, and set up a new company and develop internal expertise as part of its long-term plan.
It is worth noting that the XRP buyback rumor started to surface online recently, with the most recent claim being that Ripple Labs was planning to buyback approximately 10 billion XRPs.
But, this was slammed by David Schwartz, who said, "We do sometimes buy XRP. But I don't know of anything specific that this could be referring to. And there's no official source mentioned."
XRP, the native token of Ripple Labs, saw a 0.41% loss and was trading in the red zone at 0.4804 over the past 24 hours with a 24-hour trading volume up by 12.15% at $909 million as of 5:36 a.m. ET on Tuesday, based on the latest data from CoinMarketCap.
© Copyright IBTimes 2023. All rights reserved.