SEC Vs Ripple: Hinman Documents To Promote ETH, Intensify Competition Among Altcoins, Says JP Morgan
KEY POINTS
The SEC initiated a lawsuit against Ripple Labs in 2020, alleging the blockchain company illegally sold XRP
The lawsuit is ongoing, but Ripple Labs CEO believed it is already "coming to a close"
The court recently unsealed SEC's internal communications about a speech delivered by ex-director Hinman in 2018
Analysts at JP Morgan have said in a report that the Hinman documents--the U.S. Securities and Exchange Commission (SEC)'s internal communications about a speech delivered by former director William Hinman in 2018--will have a significant impact on Ether (ETH), altcoins and the broader cryptocurrency industry.
The controversial documents, which the SEC prevented from being made public, were unsealed by the court and released last week as part of an ongoing legal battle between the financial regulator and the blockchain firm, Ripple Labs.
Hinman documents will not only push altcoins, or crypto assets other than Bitcoin, to become more decentralized, but will also trigger other digital assets to mimic Ether, creating competition among them all to avoid potential regulatory scrutiny, analysts at the American multinational financial services juggernaut, said in a research report seen by Coindesk.
"The speech acknowledges that there is an other category," analysts led by Nikolaos Panigirtzoglou said in the report, noting "it is not a security because there is no controlling group (at least in the Howey sense) yet there may be a need for regulation to protect purchasers."
Howey test refers to a legal assessment to ascertain whether a transaction qualifies as an investment contract, thus subjecting it to U.S. securities laws.
The analysts added the information could reveal why SEC took no action against Ether, while targeting other tokens in early 2023.
Moreover, the analysts believe, "The Hinman documents are likely to influence the direction of the current U.S. congressional effort to regulate the crypto industry in a way that Ether would avoid being designated as a security."
"[The] more decentralized a cryptocurrency is, the higher its chance that it would avoid being designated as a security," analysts at JP Morgan added.
After the Hinman documents were unsealed last Tuesday, Ripple Labs' chief legal officer Stuart Alderoty called for an investigation into Hinman, as well as the factors that compelled him to deliver the infamous speech in 2018.
"An investigation must be conducted to understand what or who influenced Hinman, why conflicts (or, at the very least, appearances of conflicts) were ignored, and why the SEC touted the speech knowing that it would create 'greater confusion,'" Alderoty said in a Twitter thread.
The lawyer noted the former SEC commissioner chose to ignore the warnings of other agency officials, and continued with the delivery of his speech, which according to Alderoty contained "made-up analysis with no basis in law."
Ripple Labs CEO Brad Garlinghouse echoed the blockchain's chief legal position on the controversial speech, calling it "unconscionable" despite "so much pushback."
The SEC had initiated a lawsuit against Ripple Labs in 2020, alleging the blockchain company and its executives illegally sold XRP.
The case is still ongoing, with the Ripple Labs' CEO optimistic it is "coming to a close."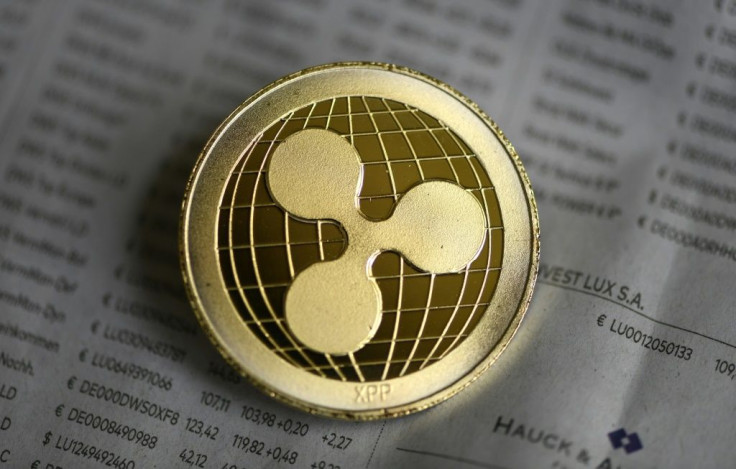 © Copyright IBTimes 2023. All rights reserved.