Ripple CEO Claims Legal Battle With SEC Is 'Coming To A Close'
KEY POINTS
The Ripple CEO earlier predicted that the verdict on XRP vs. SEC case could come out in weeks
This month, Brad Garlinghouse said the case is 'coming to a close'
In May, Garlinghouse said the verdict might be released before the end of Q3 2023
Ripple Labs CEO Brad Garlinghouse reiterated his claim that the blockchain firm's ongoing legal battle with the U.S. Securities and Exchange Commission (SEC) is "coming to a close" but also noted that the fight of the broader crypto industry for regulatory clarity is only just beginning.
This month, the SEC started executing regulatory enforcement in the cryptocurrency industry with major lawsuits filed against two of the world's largest centralized crypto exchange platforms, Binance and Coinbase.
The Wall Street major regulator also named popular and large market capitalization crypto assets as securities, forcing exchanges to remove them from their offerings over the fear of getting a taste of regulatory enforcement.
Ripple Labs has been fighting the financial watchdog in court for years long before all these series of crackdowns in the crypto industry happened.
But, Garlinghouse feels like the legal battle is finally coming to an end, especially since the court already unsealed the controversial Hinman documents. The Hinman documents contain the speech of former SEC Director William Hinman who mentioned that Ether (ETH) is not a security.
The Ripple Labs CEO uploaded a video on Twitter discussing the lawsuit and its timeline, as well venting his frustration with the government agency.
Aside from what he said in the video, the Ripple Labs CEO also slammed the SEC over a lot of things, including the agency's lack of "faithful application of the law" or internal coherence" and noted that the regulator "preached (and demanded) transparency from those they regulate, but fight tooth and nail when held to the same standards."
In a follow-up tweet, Garlinghouse turned the spotlight on SEC chairman Gary Gensler, saying, "And now Gensler point blank refuses to comment on specific projects (besides BTC) but indirectly and incorrectly labels tokens as securities in lawsuits, and in the next breath, says how "clear the rules are" while his agency tries to front-run Congress."
Last month, Garlinghouse optimistically claimed that the verdict on the SEC lawsuit could be out in just weeks and not months contrary to what many anticipated.
"In terms of where things stand today, I'll try not to get too much into the legal wigs. You're right that I feel very confident that we'll see a decision from the court this year. In fact, I'll guess in weeks, not months," Garlinghouse speculated in a fireside chat during the Redefine Tomorrow 2023 summit in May.
Earlier that month, the Ripple Labs CEO predicted that Judge Analisa Torres of the U.S. District Court for the Southern District of New York might make a summary judgment decision before the end of Q3 2023 since the case had been fully briefed and the judge had all the pertinent details to come up with a verdict.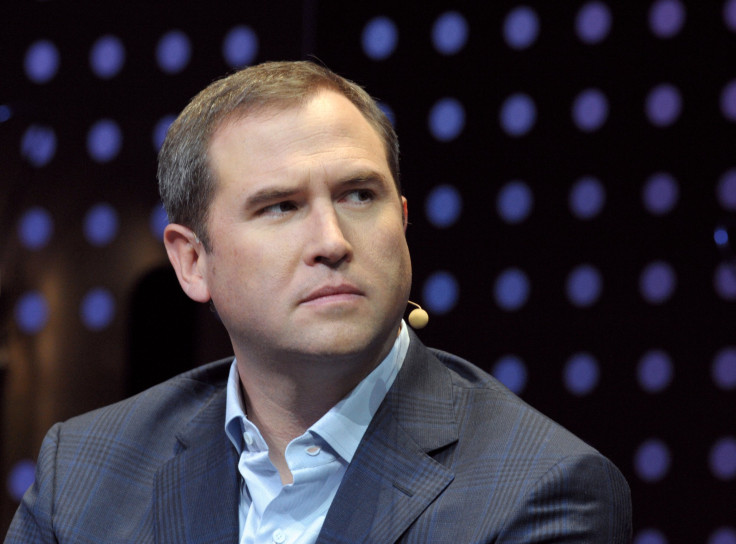 © Copyright IBTimes 2023. All rights reserved.