Newport Beach Helicopter Crash Victims: Names Released After Chopper Lands On California House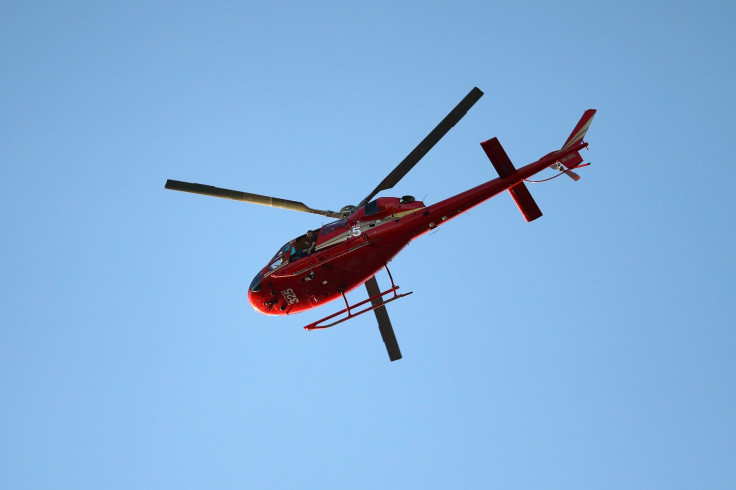 Police released the identities of those who died in a helicopter crash in Newport Beach, California, Tuesday. The Orange County Sheriff's Department announced on Twitter the names of the three people killed in the accident.
The victims were identified as Joseph Anthony Tena, 60, Kimberly Lynne Watzman, 45, and Brian R. Reichelt, 56.
The Tuesday crash left three people dead and another two injured when the helicopter slammed into a house in the community of Bayview Terrace that afternoon. Newport Beach Police Department spokesperson Jennifer Manzella said four people were onboard the helicopter and one was on the ground, though it remained unclear which of those died and which were injured.
It was unclear who was flying the chopper at the time of the crash. The helicopter left John Wayne Airport in Orange County for Catalina but crashed shortly after it took off.
A federal investigator said Wednesday the helicopter did not issue a distress signal prior to the accident, according to CBS News.
Officials from the National Transportation Safety Board launched an investigation into the crash, stating they would look at evidence to determine what happened.
"Video footage helps immensely," said NTSB Senior Aviation Accident Investigator Joshua Cawthra, according to KABC-TV. "It helps basically backtrack the event that occurred and from there, we're able to look at the video evidence and see anything – the condition of the helicopter prior to the impact."
Witnesses said the helicopter was virtually unrecognizable after crashing into the home and said pieces of it were scattered in various places on the street.
"I turned to look out of the garage and that's when I see this piece of metal flying through the air and hitting a bush and garage door," said Roger Johnson, who lives near the crash, according to KCBS-TV. "Then I heard someone scream – a real, for-real, horror scream, like something terrible had happened."
© Copyright IBTimes 2023. All rights reserved.