'The Newsroom' Season 3 Spoilers: Episode 4 Synopsis Released; What Will Happen In 'Contempt'? [VIDEO]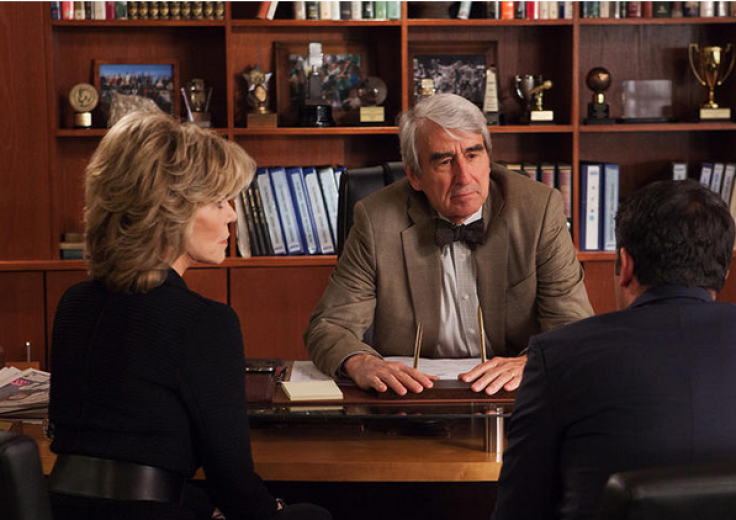 Will (Jeff Daniels) is facing some serious trouble on "The Newsroom." Episode 3 of the third and final season of the HBO series ended with the anchor being issued a subpoena to appear in court regarding the identity of the anonymous source whom Neal (Dev Patel) helped steal classified government documents. In episode 4, "Contempt," Will must face the consequences of refusing to cooperate with the authorities.
According to the synopsis, as well as the court subpoena from the end of the last episode, Will must appear in court in episode 4. He'll face possible incarceration for contempt when grilled to reveal the name of Neal's source. However, the promo for the episode shows that he will still refuse to cooperate. In episode 3, Will seemed confident his high profile would keep him out of prison and it looks like he plans to put that theory to the test.
Watch the promo for episode 4 below:
Unfortunately for ACN, Will's court date will not be the only crisis they need to manage. With Charlie (Sam Waterston) increasingly disillusioned and frustrated with Lucas Pruit (B.J. Novak), Sloan (Olivia Munn) and MacKenzie (Emily Mortimer) will try to search for someone else to buy the news network before they have no other choice.
Plus, Jim (John Gallagher) will still be trying to dig himself out of a hole with Hallie (Scottie Thompson) after being unnecessarily critical of her new job. As she begins work at the Internet startup, the tension in their relationship will only rise.
Can Will keep himself out of prison? Can Jim save his relationship? More importantly, can anyone save ACN? Fans will have to tune in next week to find out. "The Newsroom" airs on Sundays at 9 p.m. EST on HBO.
Do you think Will might go to prison? Tweet your thoughts to @Ja9GarofaloTV.
© Copyright IBTimes 2023. All rights reserved.