Nick Lachey Baby News: Vanessa Minnillo Pregnant with First Child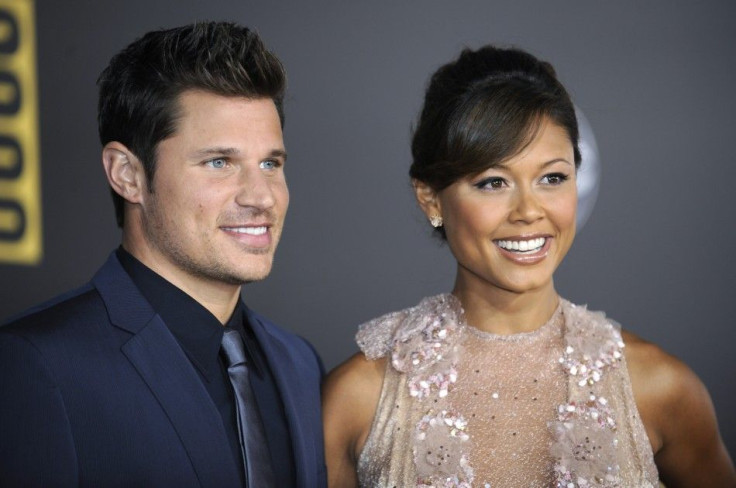 Nick Lachey and Vanessa Minnillo are expecting their first baby together.
The proud papa-to-be announced the baby news Monday morning, when he co-hosted Live! with Kelly.
She went to the store, got a pregnancy test, and it came back positive. So we are having a baby . . . this is the one thing that, more than any other, I look forward to. The fact that it's actually here, it's overwhelming, Lachey, 38, told Kelly Ripa and the studio audience.
In February, Minnillo, 31, changed her last name to Lachey. After nearly five years of dating, the two were married last July in the British Virgin Islands.
We talked about [the name change] and he was so sweet . . . he said, 'Whatever you want, I understand,' Minnillo told Access Hollywood last month. He didn't push me, no, no, no.
So are the Lacheys having a baby boy or girl?
We definitely want to know . . . I can't take the knowledge that someone out there knows, but I don't know. It's like watching a sports game on TiVo, Lachey said on Live! on Monday.
Lachey, of course, was previously married to Jessica Simpson, who is also expecting her first child. The 31-year-old singer's first baby with fiancé Eric Johnson is due any day now.
The Lacheys are the latest celebrities to announce their pregnancy. Last week, actress Uma Thurman confirmed that she was expecting her first child with financier boyfriend Arpad Busson. Thurman, 41, has two children from her previous relationship with Ethan Hawke.
Lachey will be back for a second day of hosting duties on Live! Tuesday morning.
Also Read: Snooki Pregnant: Jessica Simpson, Uma Thurman and other Expectant Celebrities [PHOTOS]
© Copyright IBTimes 2023. All rights reserved.