Nicole Kidman Photographed Looking Troubled While Filming With Her, Keith Urban's Daughter
Nicole Kidman looked very troubled when she was spotted in New York City filming some scenes for her upcoming HBO miniseries "The Undoing" with Faith Margaret, one of her daughters with husband Keith Urban.
On Friday, the Hollywood actress was photographed donning a stylish red coat, a silky blue and red blouse and a pair of black boots as she stepped out on the set of her new show. The Aussie beauty let her fiery red curly hair down for the cameras.
In one snap shared by Daily Mail, Nicole is seen staring blankly into the distance as her 8-year-old daughter played the role of a pet-sitter holding onto a fuzzy white dog. Faith and older sister Sunday Rose, 10, are both part of their mother's new TV project. However, they are not portraying the actress' onscreen kids.
In the show, Kidman plays a successful therapist named Grace Sachs who is married to a devoted husband (played by Hugh Grant) and has a lovely son (Noah Jupe). Grace is on the process of releasing her first book when terrible events and big revelations drastically change her life.
The cable project is based on Jean Hanff Korelitz's novel "You Should Have Known." Apart from the three main actors, Donald Sutherland, Fala Chen, Edgar Ramirez and Lily Rabe are also starring.
Earlier this month, Nicole was spotted with the young actor of "A Quiet Place" fame while they were filming a scene outside a school. At the time, the actress rocked a green coat, violet boots and brown leather gloves. On the other hand, Jupe donned a school uniform for the elite private school his character is attending.
Last week, Kidman made headlines after abruptly ending a radio interview when she was asked to name her favorite wig that she has worn in her career so far. The "Big Little Lies" star initially tried to dodge the question, but then she confessed that it's hard for her to choose because it's like asking her to name her favorite child among her four kids (two of them are with ex-husband Tom Cruise).
Radio show host Jackie O Henderson clarified moments after Kidman ended the phone interview that the Academy Award-winning actress actually mistook her for someone else. She said Nicole's team quickly placed a call after the awkward interview to ask why they let "a producer and not Jackie" do the interview.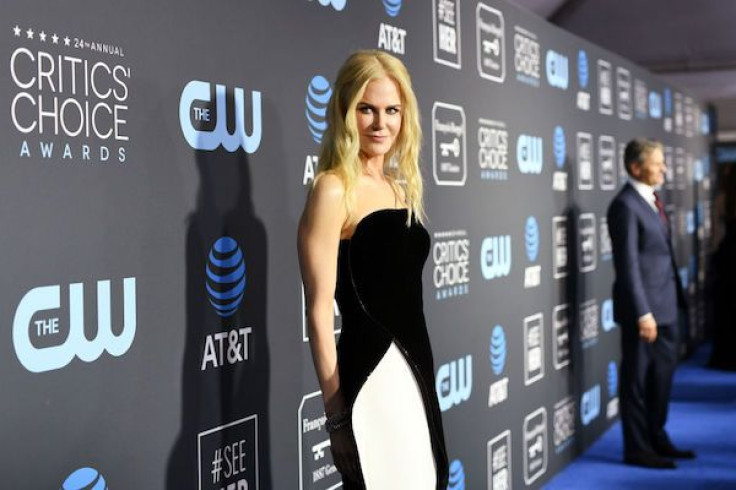 © Copyright IBTimes 2023. All rights reserved.