Nicole Miller Gets Sci-Fi For Spring 2013 At Mercedes-Benz Fashion Week [PHOTOS]
For her Spring 2013 collection at Mercedes-Benz Fashion Week, Nicole Miller created "a juxtaposition of improbable things" at her Friday show: art, sci-fi, digital and nature. Wonder how this all came to fruition? Miller explained backstage before the show to IBTimes that it the fusion of these four notions was a bit like a domino effect.
"I actually started out with the nature theme," Miller explained. "I had this book called super nature by Lyall Watson and I started thinking about nature and sci-fi." The designer said she ended up watching sci-fi movies which then led her to surrealistic art from the 1980's.
"I found a lot of exciting things to work with. I actually used one of the paintings I found which is actually not a painting. It's a photograph of a tv screen, but I used it for the background of the show," Miller said.
The show, held on Friday evening in the studio at the Tents at Lincoln Center, was entitled "Batteries Not Included," but thankfully, the audience did not need them thanks to the colorful collection and blaring techno music.
Vibrant prints called "space clouds," "pixelated tv" and "future flora" dominated the collection with what Miller called "space lace" added as underlays to some of the pieces.
Textiles ranged from silk georgette to leather to jacquard and twill linen, which Miller says was to keep it realistic.
"We had a lot of really high-tech fabrics. Some of them we eliminated because they looked so unrealistic," she said, naming plastic and clear. "Sometimes being too clever is not always a good thing. "
And of course Miller did not omit her staple black from the collection, seen on many of layered pieces with the bold, futuristic prints. Silhouettes when it came to pants were skinny paired with lots of peplums, flouncy tops and dresses. All on top of that were a few leather jackets and Georgette vests strewn about to emanate Miller's signature bad-girl-meets-good-girl vibe.
"It's always I'm kind of the good girl, bad girl type and that's always my girl," Miller said.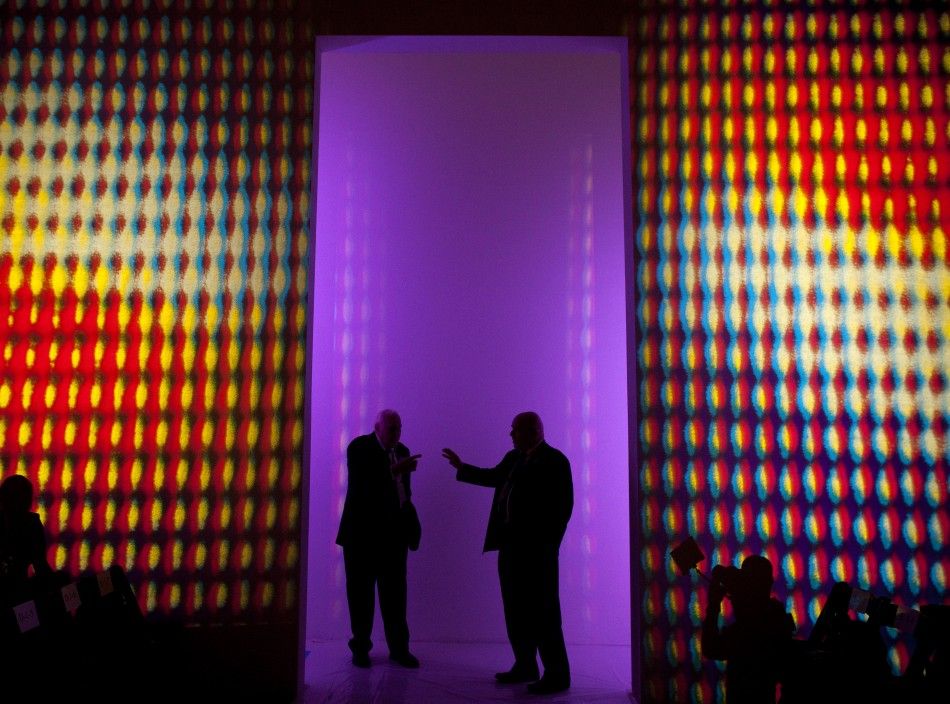 © Copyright IBTimes 2023. All rights reserved.