Nielsen-Adobe Ratings Will Help Web-TV Ad Revenue Quadruple, Report Says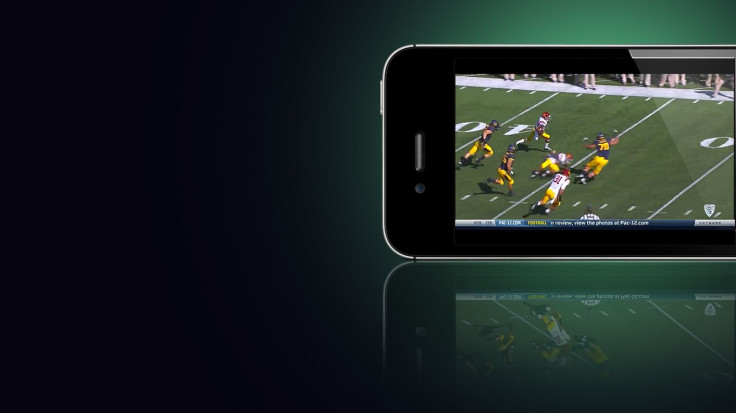 First they came for TV's audience. Now Web-based TV services are taking TV's ads too. According to research published Thursday by the Diffusion Group, U.S. advertising revenue generated by television providers that bypass cable boxes -- which are also called over-the-top, or OTT, television providers -- is going to nearly quadruple over the next five years, thanks to the arrival of industry-accepted measurement standards and the ability to deliver new kinds of ads with previously unheard-of precision.
The surge in spending, while not expected to shrink television ad revenues, will push Web-based TV ad revenues past radio and digital video to $40 billion by 2020, making it the country's second-biggest advertising market, behind only to traditional TV advertising. The Diffusion Group report projects total TV ad revenues to total $85 billion by then.
"It's been this thing of everybody holding their breath and waiting," said Alan Wolk, the research report's author. "All of that stuff is going to be measured as easily as linear TV is now."
New Standards
The problem for advertisers has not been a lack of audience. According to research from Nielsen, 40 percent of American households had at least one subscription to a streaming video-on-demand service as of the end of last year, and the amount of TV people consume using these services keeps going up, while the amount of "linear" (i.e. old-fashioned) TV people watch keeps going down.
But despite a vast reach and growing consumer appetite, networks, TV providers and advertisers couldn't agree on a way to measure that audience, or whether it was actually watching the ads being served. That made it difficult for advertisers to invest fully and aggressively in the space. "Nobody wanted to double down on it," Wolk said.
That chief hurdle is in the process of being cleared. Back in October, Nielsen and Adobe announced a partnership that would allow the two companies to measure television viewing across these services and the devices people use to access them. While those ratings have not yet been rolled out, it is expected that the new standards will be implemented sometime this year.
"A lot of it was waiting for Nielsen," Wolk said.
Premium Inventory
This speedy growth will also be driven by the fact that it gives advertisers a place where they can advertise against the best kinds of content. Though there's talk that millennials are drawn to different kinds of content, the reality is that television still represents the gold standard of advertising media. It delivers the richest kind of ad experience to the biggest possible audience, and the numbers bear that out: The worldwide market for television advertising is worth $200 billion, according to research from Deloitte.
That separates it from the short-form Web video that, while growing rapidly, appears to hold limited appeal with older consumers and is far more susceptible to bad actors gaming or cheating the system. According to research by the National Association of Advertisers, one quarter of all Web video ad views are believed to be fraudulent.
"The thing with short-form video is there's a lot of fraud in it," Wolk explained. "It's below the fold, it's hidden in pop-ups, it plays automatically, it's hit by bots. There's huge concern about that. But nobody's concerned about fraud on a Comcast on-the-go app."
Those problems are putting pressure on the growth of Web video. According to a separate research report from eMarketer, digital video ad revenue is expected to tail off in the next few years, settling in around $12.8 billion worldwide in 2019, from its current levels of $7.7 billion.
Surgical Precision
Further benefit to advertisers comes from the fact that Web-based TV services offer advertisers the chance to target ads to specific consumer segments. Depending on the kinds of ads being served, advertisers can tap into anonymized information about a consumer's location, browsing history, interest in specific products, travel, age and a whole host of other data points.
"For a long time, advertising was sold by show," Wolk explained. "'We know lots of women 18-35 watch 'Scandal,' so we're going to buy 'Scandal.' But on the Web, you can buy audiences, not eyeballs."
While some networks are leery of a move to audience-based rather than show-based ads, it's likely that this improved level of targeting will wind up being win-win for both parties. "In the ideal world, you'll be able to charge more for those ads because none of it is wasted," Wolk said.
Blurring Lines
Eventually, this surge in spending will begin to affect the customer experience of watching both OTT and regular, linear television. According to TDG's research, the average ad load, or the amount of time given over to advertising in a half-hour bloc, for terrestrial television will drop 38 percent, from eight minutes to a little more than five minutes over the next five years. Over that same period, the average ad load on Web-based TV will increase 63 percent, from 3.2 minutes to 5.1 minutes. Ultimately, it will create a scenario where people are getting an experience that's increasingly similar across devices. So similar, in fact, that Wolk predicts that Nielsen and other measurement firms may simply fold the ratings of the two together.
"After five years, I think they'll stop making a distinction," Wolk said. "I don't think the consumers see one anyway."
© Copyright IBTimes 2023. All rights reserved.
FOLLOW MORE IBT NEWS ON THE BELOW CHANNELS