Nike Foamposite Galaxy Release Cancelled, Riots Ensue in Orlando [PHOTO & VIDEO]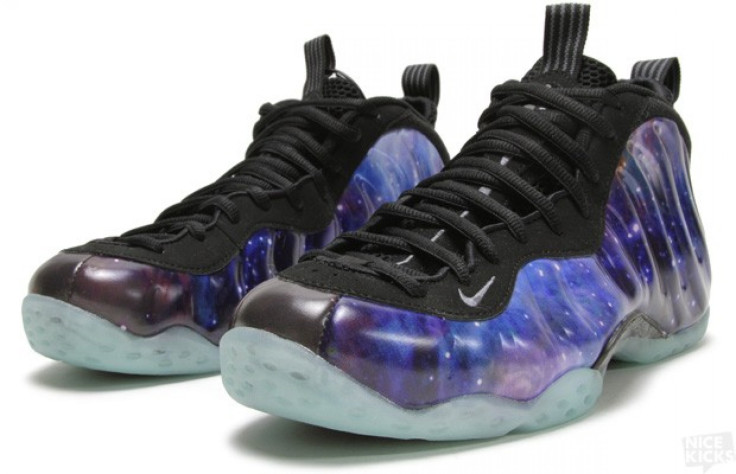 After days of waiting in line and camping out in front of stores, the release of the Nike Foamposite Galaxy sneaker at a mall in Orlando was cancelled after police had to break up mass riots and fights that ensued over the limited edition shoe.
Police ordered retailers to halt sales of the Nike Foamposite Galaxy on Thursday before for safety purposes, as a crowd of over 3,000 people started riots outside of Florida Mall in Orlando, resulting in the usage of tear gas by police, according to CBS.
Footage of the riots in front of the Foot Locker House of Hoops store in Orlando emerged on YouTube, showing police controlling the giant crowds. Police showed up on horseback on Thursday night about two hours before the midnight release in riot gear and two people were arrested by Orange County police, according to Fox News.
Orange County Sheriff's Office spokeswoman Ginette Rodriguez said no one was hurt on the site of the House of Hoops store.
It's unfortunate it happened over a shoe event, she said. But we were proactive in our response and lucky it ended well.
According to CBS, similar incidents happened all over the country but the worst were in Orlando, where the Nike Foamposite Galaxy sneaker release coincides with NBA All-Star Weekend.
The glow-in-the-dark Foamposite Galaxy was priced at $220 and did not stop sneaker fanatics from camping out to snag a pair. Made of durable foamposite, the sneaker not only ensures comfort in addition to resilience for the hefty price of $220, but is also a highly coveted collector's item. Inspired by space exploration and training suits, the galactic-themed sneakers in green, flat gold and blue grey are being released leading up to the 2012 NBA All-Star game in Orlando, Fla., home of NASA's Kennedy Space Center, for the first time in 20 years.
Interior graphics pay homage to the phenomenon of the Supernova - arguably the most powerful force in the universe - while fonts and badging are featured within the collection as a nod to Orlando and space, Nike said in a press release about the three models: the Nike Dunk, Nike Flight One and Nike Foamposite One.
Nike began the Air Jordan fad, now estimated at a worth of $1 billion annually, in 1985 when a replica of the red, white and black high-top worn by Michael Jordan emerged and immediately became a hit. The Air Jordan Concords are a reissue of sneakers from 1996 that cost $180. Similarly, the Foamposite and the Flight One are reissues of shoes from the mid-to-late 90's, which make them even more valuable to fans.
Speaking of value, some fans hold the shoes so high in value that those who did snag a pair are selling the on eBay nearly 300 times the original $220 price tag. According to CBS, one pair is being sold on eBay for a whopping $60,100 because the sneakers were reportedly worn by Jordan Brand General Manager at the Sole Collector x Penny Hardaway event in Las Vegas. Another person on Craigslist offered a 1996 Cavalier car in exchange for the Nike Foamposite Galaxy sneakers.
The latest incidents on Friday are not the first time riots ensued over sneakers. Back in December, riots and crime erupted upon the release of the Air Jordan XI Concord shoes. Reports immediately emerged as shopping malls were overcrowded and customers trampled over, multiple incidents of assault reported and police using pepper spray to subdue crowds looking to snag the limited release sneaker for $180. One man, in Jersey City, N.J. was even stabbed over the sneakers.
Related: Why Do Riots Happen Over Sneakers?
© Copyright IBTimes 2023. All rights reserved.