Nintendo Direct Mini For August Focuses On Upcoming Third-Party Releases
KEY POINTS
A nearly 12-minute long Nintendo Direct Mini just dropped with third-party titles front and center
"Kingdom Hearts Melody of Memory," "Fuser," Taiko no Tatsujin: Rhythmic Adventure Pack," and "World of Tanks Blitz" were some of the featured titles
"Big Boxing Rumble Creed Champions," "Just Dance 2021," "Puyo Puyo Tetris 2," "Minecraft Dungeons Creeping Winter," and "Jump Force Deluxe Edition" were also announced
A new Nintendo Direct Mini popped up seemingly out of nowhere focused on games from third-party developers.
No real groundbreaking news emerged from the nearly 12-minute long showcase of games. Kotaku noted that these were largely we already knew about and other rhythm games with a lot of music involved. Still, there were a lot of games for the Nintendo Switch that will surely keep owners of the console satisfied for long periods of time.
"Kingdom Hearts Melody of Memory," a rhythm-based "Kingdom Hearts" music game with an 8-player local mode, is out on November 13. "Let It Go" sung by Elsa from "Frozen," makes an appearance as well as several iconic characters from Disney such as Donald Duck, Goofy, and Maleficent.
Harmonix, developer of "Rock Band," is making a new "nonstop digital music festival" called "Fuser" that comes out this fall.
"Taiko No Tatsujin: Rhythmic Adventure Pack" will come out sometime this winter with rhythmic battles using Japanese taiko drums as you recruit over 250 monsters to become your allies.
Command legendary tanks and dominate the battlefield with "World of Tanks Blitz." You can even engage in 7x7 online battles as you battle millions of players.
"Big Boxing Rumble: Creed Champions" is a boxing game that puts you in the trunks and gloves of some of the most legendary (fictitious) boxers, like Adonis Creed and Rocky Balboa. Clubber Lang, Ivan Drago, and Apollo Creed are also available to use in the local multiplayer when this game releases next spring.
The first three "Final Fantasy SaGa" games—"The Final Fantasy Legend," plus two numbered sequels—are getting released as a three-pack, Collection of SaGa Final Fantasy Legend, on December 15. It will feature a high-speed mode and a special anniversary song, to commemorate the series' 30-year anniversary.
"Just Dance 2021" comes out on November 12 featuring 40 hot new tracks from Twice, Billie Eilish, Dua Lipa, Shawn Mendes and Camila Cabello, and Lizzo.
"Puyo Puyo Tetris 2," a mashup of two iconic puzzle games, is out on December 8. It includes all of the modes from the original game, plus introduces a new, character-based Skill Battle mode.
"Minecraft Dungeons Creeping Winter" is the new DLC for the popular series and will make an appearance next month.
"Jump Force Deluxe Edition," a fighting game that pits major characters from popular manga and anime (including "Naruto," "One Piece," and "Dragon Ball") against each other, is arriving on August 28.
Defy the rules of soccer with "Captain Tsubasa: Rise of New Champions." Customize your characters and build your dream team while competing online and on local play when it comes out on August 28.
We got another look at the "Final Fantasy Crystal Chronicles" remaster, an updated version of the 2003 co-op action role-playing game, out August 27. In addition to updated graphics, it will also feature new battles and weapons.
July's Nintendo Direct announced "WWE 2K Battlegrounds" among others. With that in mind, this month provided a pretty good selection of titles from third-party developers for the Switch.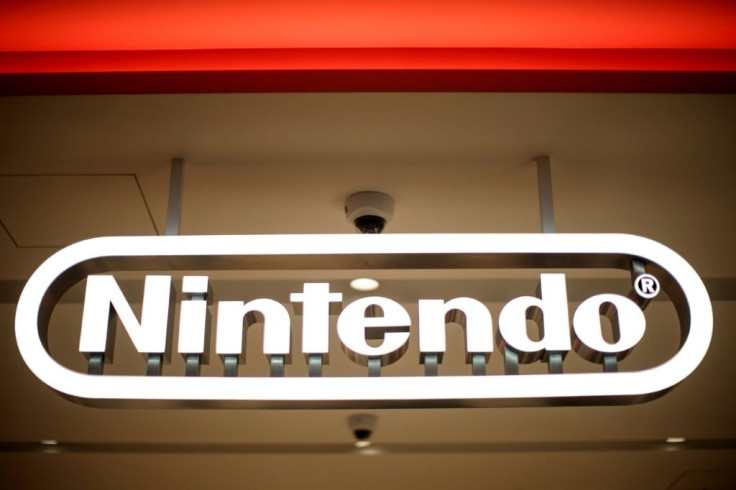 © Copyright IBTimes 2023. All rights reserved.
FOLLOW MORE IBT NEWS ON THE BELOW CHANNELS