Nintendo Direct Offers Look At "Pokémon Sword" And "Shield" Raids, Legendaries, Release Date
With E3 2019 right around the corner, several companies are starting to lift the veil on some of the games fans will get expanded looks at. Arguably two of the biggest games going into 2019's expo are "Pokémon Sword" and "Pokémon Shield."
And with a new Nintendo Direct before E3, fans now have a better idea of what these games will offer.
Probably the biggest addition coming to "Sword" and "Shield" will be the co-op Max Raid Battle. These new battles will pit four Pokémon trainers against Dynamax Pokémon. These new Pokémon are enhanced with the element, Dynamax, that turns them into giant, superpowered versions of themselves. And during the course of the battle, only one of the Pokémon the trainers use to fight it can be enhanced with Dynamax. This limit makes communication and timing very important during battles, as it can make or break the whole raid.
The Nintendo Direct also introduced fans to the pair of new Legendary Pokémon gracing the covers of each respective game. First is Zacian, who will be on the cover of "Sword," a wolf-looking Pokemon who fights with what appears to be a sword in its mouth. On the cover of "Shield" is Zamazenta, another wolf-looking Pokémon who's mane resembles that of a shield to match Zacian's sword.
The Direct also gave a more in-depth look at the Galar Region, along with the new residents, gym trainers, and Pokémon players will encounter while exploring.
Perhaps the most important information was the release date, which has been confirmed as Nov. 15, 2019. Each game will be available individually, along with a dual-pack for the most dedicated trainers who need both games.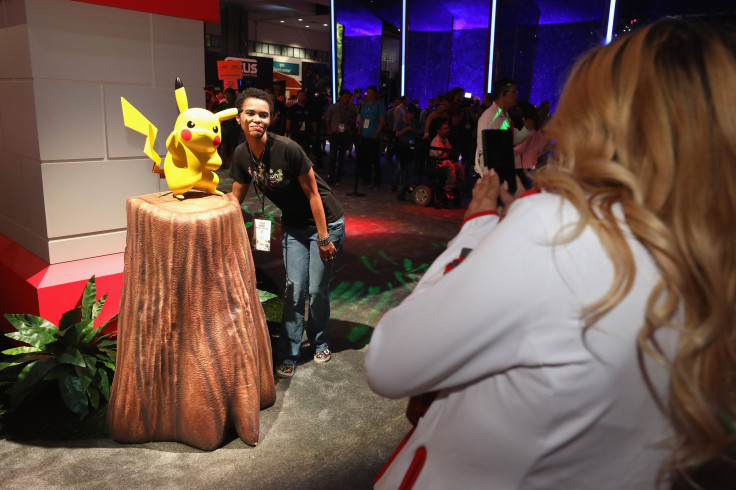 © Copyright IBTimes 2023. All rights reserved.