Nintendo Switch Games: 3rd-Party Devs Reportedly Asked To Release Games ASAP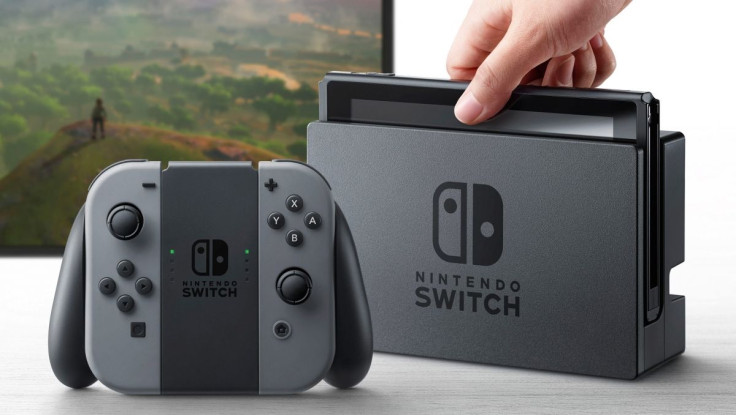 Nintendo Switch games are coming from small third-party developers, and an interview from Nikkei suggests the hardware-maker pushed creators to get those titles published as soon as possible.
The quote arrives as part of a larger commentary on the Switch's early success. When the publication asked one software executive what it's like to create content for Nintendo Switch, the source replied Nintendo asked the company to introduce major releases "as early as possible."
Read: Nintendo Wants Multiple Switch Consoles In Every House
Should that account be accurate, it suggests Nintendo itself may not be thrilled with the console's early software lineup despite noteworthy initial hardware sales. While the console managed to ship nearly 3 million units in its first month on the market, its game momentum largely drew from the universally praised Legend Of Zelda: Breath Of The Wild. Analysts were quick to suggest the system didn't have enough games at first, but that perspective largely subsided once they learned just how substantial Breath Of The Wild actually would be. However, Nintendo apparently still has some lingering concerns.
Also of curious note is that Nintendo CEO Tatsumi Kimishima isn't necessarily convinced about the Switch's 10 million unit projections for the current fiscal year. "I don't think we can readily achieve the target," he said. However, as Nintendo's leader, it's feasible that Kimishima may be trying to downplay the numbers so investors can be surprised and impressed once they're met or exceeded. With the current hype surrounding such a unique product, there's likely a bit of both perspectives buried in that quote.
The rapid release of third-party software is certainly an interesting subject regardless of how the Switch sells during its opening months. After all, a rush to market would certainly explain the shortcomings of small-scale Switch titles like Mr. Shifty, Snake Pass and, most recently, NBA Playgrounds. While it's great to see so many games coming to a brand new platform so soon, it's hard to ignore that the vast majority of these titles can't seem to shake the emerging trend of Metacritic scores hovering in the 70s.
Read: Nintendo Switch Sales Might Equal The Wii, Company Says
NBA Playgrounds in particular seems like a game that's coming out a bit sooner than it probably should. Just one month after its initial reveal, the finished product has already been released. However, its troublesome Switch version currently has no online play whatsoever. Builds on PS4 and Xbox One will be waiting for basic online features as well.
While this is all just speculation on our part, there seems to be plenty of evidence Nintendo has pushed for rapid releases of some third-party games following the Switch's launch. Any pacing pressures might subside once the console's first-party offering gets fleshed out, but right now gamers are seeing lots of content that doesn't feel quite ready for prime time.
Nintendo Switch is available now for $299.
How do you feel about the third-party games on Switch so far? Do they feel rushed to release? Tell us in the comments section!
© Copyright IBTimes 2023. All rights reserved.
FOLLOW MORE IBT NEWS ON THE BELOW CHANNELS