Nintendo Switch: 'Mario Kart 8 Deluxe' Sells Record Number Of Units For Mario Kart Series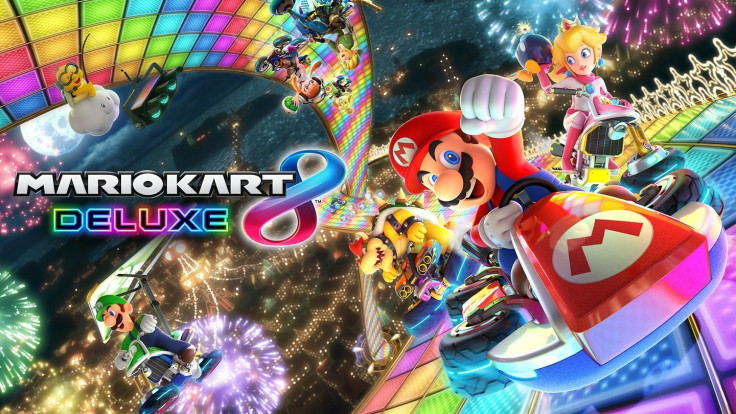 Nintendo's staggered release plan for the Nintendo Switch has been a talking point for critics, but for the company's first-party titles, the strategy has another point in its favor.
"Mario Kart 8 Deluxe" sold more than 459,000 copies on its launch day April 28, making it the fastest selling title in the Mario Kart series. As Nintendo noted in a statement confirming the launch numbers, the record was previously set by 2008's "Mario Kart Wii," which sold 433,900 copies on its launch day. Nintendo also touted the game's MetaCritic score of 93 in its statement.
Read: 5 Nintendo Switch Wii Ports We Want After "Mario Kart 8 Deluxe"
Check out a trailer for the game below:
"Mario Kart 8 Deluxe" is a Switch port of "Mario Kart 8," which originally released in May 2014 for the Wii U. Along with featuring many of the same core gameplay mechanics, the updated port also features an expanded Battle Mode, new levels, characters and in-game items.
For Nintendo, "Mario Kart 8 Deluxe" also leads into a summer season punctuated with several major releases. These include "Minecraft: Nintendo Switch Edition" (releases May 11), "ARMS" (June 16) and "Splatoon 2" (July 22). Other major titles on the horizon for Nintendo include "Super Mario Odyssey" and "NBA 2K18."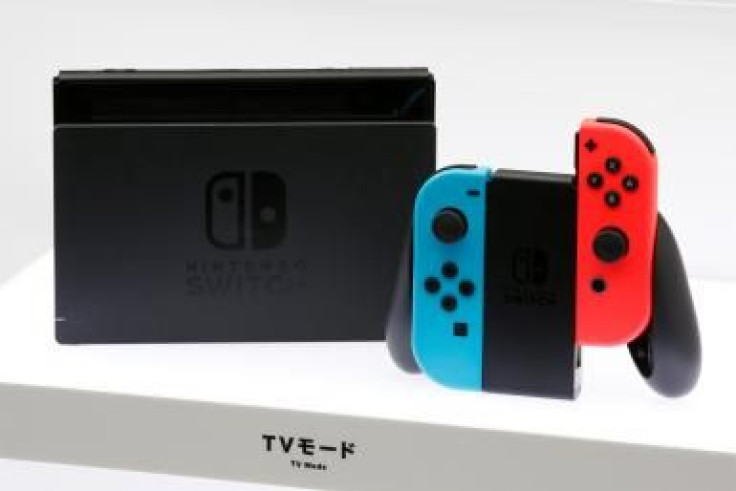 The news also follows similarly strong sales numbers for Nintendo's newest flagship console. Last month, Nintendo confirmed it had sold 2.7 million units in its first month and is shooting to sell an additional 10 million units for its upcoming fiscal year. The Switch's strong first-month sales also were buoyed by stellar sales for launch title "The Legend of Zelda: Breath of The Wild," which sold at nearly a 1:1 rate with the Nintendo Switch.
Read: New Nintendo Switch Console Is Nintendo's Best-Selling Release
However, the news also punctuates one of several hurdles Nintendo will have to pass soon for the Switch. As always, first-party titles remain the console and Nintendo's lifeblood — "Mario Kart 8 Deluxe" is essentially a straight port and still sold like hotcakes — but third-party support is still a work in progress for the Switch.
Upcoming major third-party releases for the Switch include ports of "The Elder Scrolls V: Skyrim" and "Payday 2." Admittedly, the Switch has supplemented its lineup with ample indie offerings (and others have debated how heavily the Switch needs major third-party titles), but these games are a secondary way for Nintendo to hit its lofty Wii-sized goals for the portable console.
More importantly, Nintendo also needs to make sure that consumers can actually buy a Switch. Even two months after its release, finding a Switch in store remains a protracted process of tracking retail inventory and shipments. Nintendo has vowed to ramp up its production and has taken unique ways to do so. But until the company ramps up its manufacturing for new Switch units, it'll be a hefty albatross for the Switch's ceiling in the U.S. market.
© Copyright IBTimes 2023. All rights reserved.
FOLLOW MORE IBT NEWS ON THE BELOW CHANNELS