Nintendo Switch Super Bowl Commerical Features 'Legend of Zelda: Breath of The Wild' Footage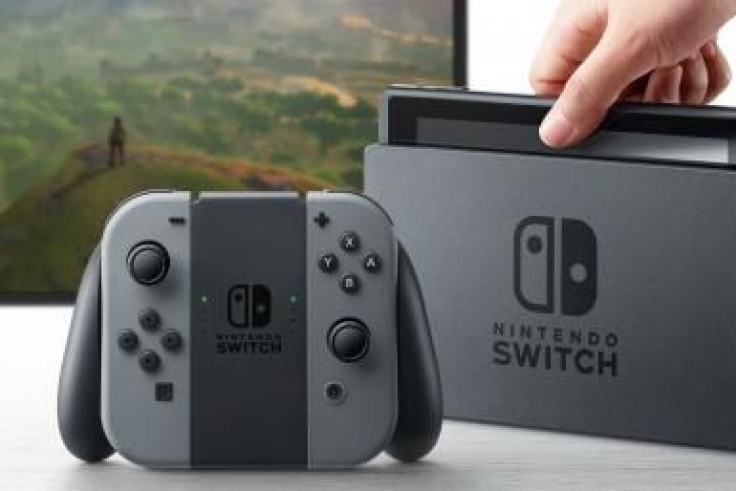 Nintendo will be showcasing its upcoming Switch console during the highest-profile event of the year, the Super Bowl.
On Sunday, Nintendo's first-ever Super Bowl will feature the Nintendo Switch. The newest Nintendo console is built around a tablet-like device that can be connected to a home TV and will release March 3 for $300.
According to USA Today, a 30-second version of the ad will run during the fourth quarter of Super Bowl LI, which will feature the New England Patriots and Atlanta Falcons.
The ad exclusively features The Legend of Zelda: Breath of The Wild, the latest title in the Zelda series. Backed by the song "Believer" from Imagine Dragons, the clip focuses on the portability of the Switch, showing someone playing the Switch's tablet in bed and around their home before connecting it to a larger TV.
Nintendo has also released an extended version of the ad online that includes upcoming Switch titles like Splatoon 2 and Mario Kart 8 Deluxe. The clip also highlights titles that use the Switch's detachable Joy-Con motion controllers. Unlike the Super Bowl version of the ad, the extended cut also shows groups like couples and families playing the Switch — a sign of the broad appeal Nintendo hopes the Switch will have.
While the Wii U, which launched in 2012, featured a similar tablet-like device, it struggled to find market share versus competition from Sony and Microsoft.
Last November, Nintendo announced it would end production on the Wii U and as VentureBeat noted, the Wii U's lifetime sales topped out at a meager 13 million units. By comparison, Sony broke 36 million cumulative unit sales of the PlayStation 4 in January 2016. The Nintendo Switch launch isn't without its potential stumbles, but with its high-profile launch strategy, Nintendo hopes to have the Switch turn a page on its console fortunes.
© Copyright IBTimes 2023. All rights reserved.