Nokia Launches 41 Megapixel Nokia 808 PureView, Adds Five More Smartphones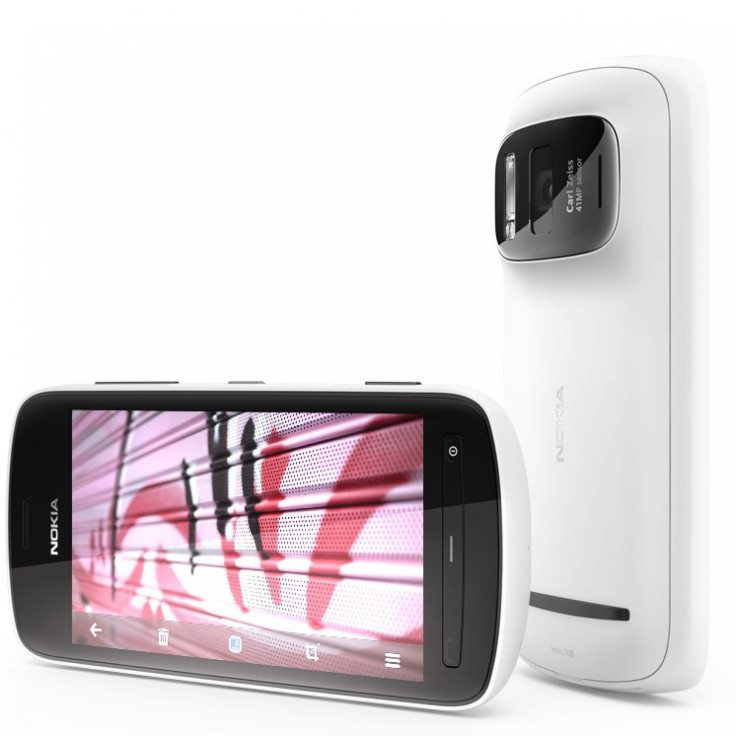 Nokia has escalated the camera phone competition standard -- two levels above the next level - and has fired up the second day of MWC 2012 with the release of Nokia 808 PureView.
The handset has got to offer a cutting-edge winning feature - 41 megapixel camera, which the company claimed in the press meet has been developed after years of research.
Nokia added that they managed to thrive to this technological progress using an interpolation technique that packs 5 pixels into 1.
The company officials also quoted that the newly unveiled device would be the first ever smartphone to feature Nokia PureView imaging technologies accompanied with Carl Zeiss optics and new pixel oversampling technology.
In addition to its large megapixel count, the officials added that the camera would not lose clarity, even at maximum zoom.
That concludes that once a picture is shot, one can zoom on, reframe, do cropping or even can resize the picture and still it would preserve a great amount of detail.
Further, the handset promises to offer outstanding recording video which would be able to record full HD 1080p video and would also include CD-like audio recording.
To add more, Nokia 808 Pureview would also boast a Dolby Headphone technology and Dolby Digital Plus for 5.1 channel surround sound playback.
Nokia has confirmed that the spectacular device would be available at $605 before subsidies, and would sweep away the shelves by May 2012.
Besides this breathtaking release, Nokia has also officially announced the launch of five new handsets. The company has unveiled the much expected Nokia Lumia 610 WP7 Tango phone, three new Ashas -- 202, 203, and 302. Further, they have announced global availability for the Lumia 900.
Nokia Lumia 610 WP7 Tango phone would be aimed at the young crowd and would cost around $254 (before subsidy), offering a 3-megapixel camera and a 3.2-inch display. It would run on Windows Phone 7.5 accompanied by Snapdragon S1 processor and would boast a 256MB of RAM and 8GB storage. Further, the device would feature a microUSB port, WiFi, Bluetooth 2.1 and GPS.
Meanwhile, the device is 12mm thin and weighs a mere 131.5 grams, it would be seamlessly integrated with Xbox Live. Through this feature, users would be able to store all their mobile versions of popular Xbox console games at a place with their Xbox avatars -- shared through the phone.
Lumia 610 would be available in four colors - white, cyan, magenta and black and the company confirmed its release around second quarter.
Talking about the Asha Series, the 202 and 203 would feature few EA games and about 40 games will be available for the device. They will come with number keypads and resistive touch-screens at a price of $81 and would operate on a 2G network.
The only difference between the two is that the 203 comes with dual-SIM support. On the other hand, Asha 302 is targeted to metropolitan users and would boast Microsoft Exchange and mail. The handset is expected to be around the $121 mark. Meanwhile, the trios are expected to be available in from March 2012.
Further the company concluded that the previously launched, Nokia Lumia 900 will be going global. The officials stated that starting in the second quarter Lumia 900 will be available in Canada and throughout other parts of the world for 489 euros ($655).
© Copyright IBTimes 2023. All rights reserved.