Nokia Seen Struggling in Early Days for Windows Phone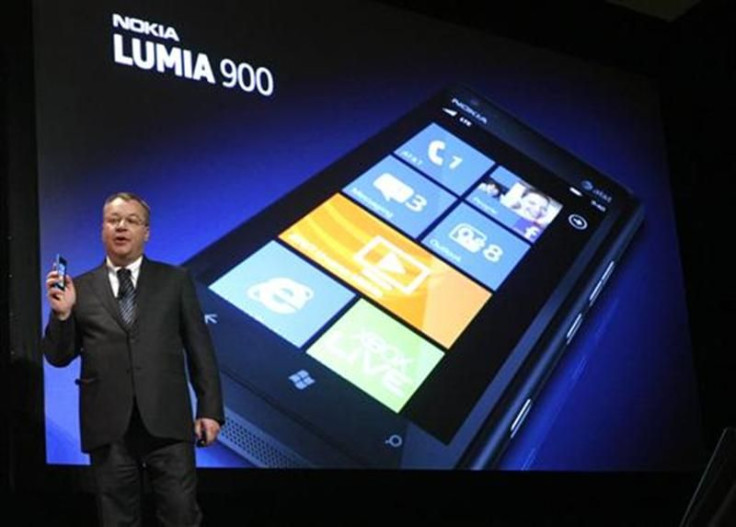 (Reuters) -- Nokia, the world's largest cellphone maker by volume, is expected to remain barely in the black in the fourth quarter, with its new Windows Phone models yet to compensate for diving sales of its legacy smartphones.
Nokia is expected to report fourth-quarter earnings per share falling 82 percent from a year ago to 0.04 euros and to forecast a weak start to 2012, when it releases results at around 1100 GMT.
Nokia unveiled a high-profile strategy shift to Microsoft software on its smartphones last February in a bid to rival to Apple and Google's Android.
Nokia's fourth-quarter smartphone sales are seen down 33 percent from a year ago to 18.7 million handsets, according to a Reuters poll.
Analysts said Nokia was expected to sell only 1-2 million of the two Windows Phone models in the quarter, with exact numbers giving little indication on whether Microsoft software could battle against Apple and Google.
NEW CHAIRMAN
Research firm Kantar Worldpanel ComTech said on Wednesday the Windows Phone share in all of the nine key markets it measures remained at less than 2 percent in the fourth quarter, despite the high-profile launch from Nokia.
In addition to the quarterly numbers Nokia's board is expected to propose a cut in the dividend and to name Risto Siilasmaa as its next chairman to replace long-time leader, Jorma Ollila, who is due to step down in May.
Siilasmaa, a 45-year old entrepreneur, has been a Nokia board member since 2008 and is known in Finland as the founder of software security company F-Secure, but has a lower profile outside the country.
Most phone makers that have reported so far have disappointed the market, losing market share to Apple, whose sales of 37 million iPhones beat expectations.
The record quarter from Apple suggests Nokia's ... results may have limited room for upside, said analyst Neil Mawston from Strategy Analytics.
Nokia's network equipment arm could also disappoint after bigger rival Ericsson stunned the market with a 50 percent fall in its core profits and warned telecoms operators were likely to remain cautious on spending in the months ahead.
(Reporting By Tarmo Virki; Editing by Helen Massy-Beresford)
© Copyright Thomson Reuters 2023. All rights reserved.