'The Normal Heart' Wins 2014 Emmy Award For Outstanding Movie; Ryan Murphy's Touching Speech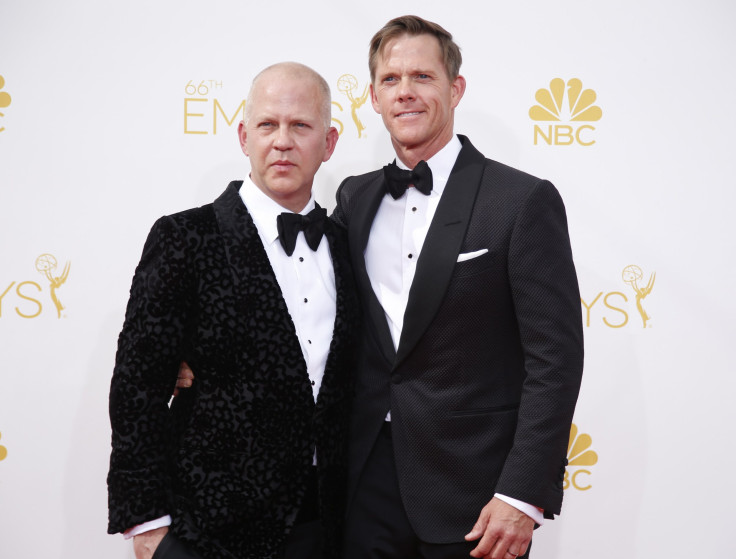 HBO's "The Normal Heart" won the 2014 Primetime Emmy for Outstanding Movie Monday night. The TV movie version of Larry Kramer's 1985 play followed the rise of the AIDS epidemic in New York and starred Mark Ruffalo, Julia Roberts, Matt Bomer and Jim Parsons. Director Ryan Murphy gave an short, emotional speech when he accepted the Emmy.
"We're only here because of one person, and that's Larry Kramer," Murphy said. Kramer wrote the original Broadway play and the screenplay for the television adaptation.
None of the actors won awards in their categories, even in Outstanding Supporting Actor in a Movie, Miniseries or Dramatic Special, where four of the five nominees were from "The Normal Heart." However, they were still vital to getting the film made, according to Murphy. The win was a relief for Murphy, who had been trying to get the film made for years. "After 30 years, it took the superpowers of Erin Brockovich and the Incredible Hulk to get this movie made," he said.
Murphy also took the opportunity to speak out to young people. He asked them to find a project that they are as dedicated to as Kramer was to the AIDS epidemic. He urged young people to find a cause and be passionate about it and listed organizations like the Elizabeth Glaser Pediatric AIDS Foundation.
Murphy finished his speech by dedicating his award to all the artists who have suffered from HIV/AIDS.
"The Normal Heart" premiered on HBO this spring and is available on HBOGO.
© Copyright IBTimes 2023. All rights reserved.