North Carolina Salon Owner Convicted Of Forced Labor, Faces Up To 20 Years Imprisonment
KEY POINTS
Thuy Luong threatened the victim by falsely claiming the latter owed her money
Luong was arrested in June 2018
She faces up to 20 years of imprisonment
A North Carolina nail salon owner has been convicted of forced labor after a five-day trial in a federal court.
Thuy Luong, 37, of Charlotte, North Carolina, was found guilty of forcing the labor of one of the technicians in her salon in Davidson, a news release from the U.S. Department of Justice said.
The court found out Luong used various coercive measures to compel the victim into working at her salon for two years -- from October 2016 to June 2018 -- until she got arrested. The coercive measures included physical assault on several occasions by "pulling her hair out, stabbing her with salon tools and even pouring acetone on her head," the news release said.
The victim was threatened that if she did not work, Luong would reveal information about her to the family that might ruin their relationship.
Luong also created a false debt of $180,000, claiming the victim owed her the amount for her poor performance at the salon. She threatened to send the victim to jail if she did not repay the money.
"Through the infliction of mental and physical abuse, Luong despicably preyed upon the victim's hardships and personal vulnerabilities for her own selfish financial gains," U.S. Attorney Andrew Murray said, the news release reported.
The court document, however, indicated the victim was a good employee who worked 10 hours a day for six to seven days a week. The court also observed Luong treated her in a "humiliating and demeaning" manner.
The victim obeyed Luong out of fear and did not report the abuse until a violent attack occurred in June 2018, which led to the former filing a complaint with the Davidson Police Department.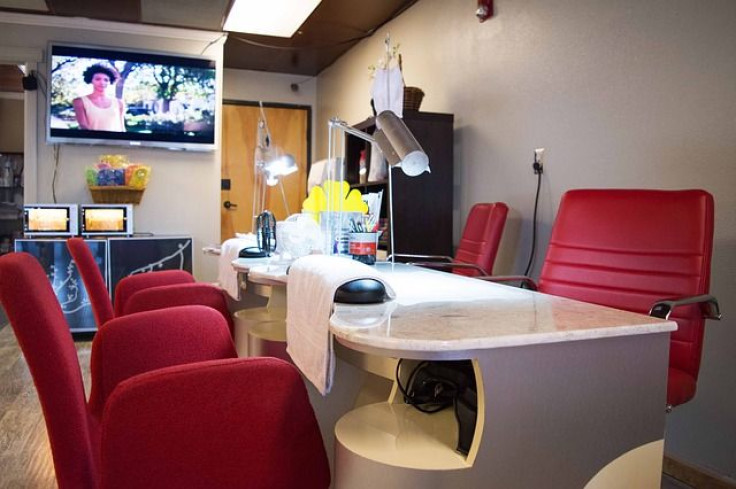 "On several occasions, Luong stabbed the victim in the chest and back repeatedly with a metal cuticle pusher, causing bleeding and leaving scars all over her chest and back," according to the criminal complaint filed in 2018, reported local news outlet WSOCTV.
Luong now faces sentencing of up to 20 years in prison and the court will order mandatory restitution to the victim. The court has not scheduled a sentencing date.
"Traffickers treat human beings as commodities, and this case is no exception. They use force, fraud or coercion to prey on people's vulnerabilities," Ronnie Martinez, Charlotte special agent in charge of U.S. Department of Immigration and Customs Enforcement's Homeland Security Investigations said.