North Carolina Union Files SEC Pay-to-Play Complaint Against Erskine Bowles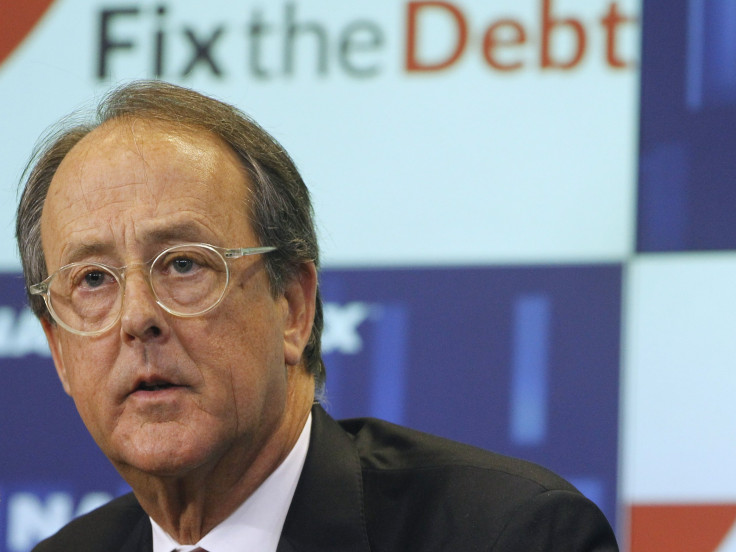 A union representing 55,000 North Carolina current and retired state workers Tuesday filed a complaint with the Securities and Exchange Commission alleging that former White House Chief of Staff Erskine Bowles and his wife, a JPMorgan Chase & Co. (NYSE:JPM) director, may have violated federal pay-to-play rules in a major North Carolina pension contract. The State Employees Association of North Carolina (SEANC) filed the complaint with the SEC's Office of the Whistleblower.
As the International Business Times first reported, the 2011 contract in question was granted by the North Carolina Innovation Fund's financial manager, Credit Suisse Group AG (NYSE:CS). The contract was granted to Carousel Capital, which Erskine Bowles co-founded and which still lists Bowles as a senior adviser on its website. The Innovation Fund, which invests state pension money, is overseen by North Carolina State Treasurer Janet Cowell, a Democrat.
Weeks before the contract was given to Carousel, a campaign fundraiser was held for Cowell at the Bowles' home. The SEC's pay-to-play rule, which was enacted months before the fundraiser, restricts campaign contributions to state officials from senior executives at firms managing state pension money.
In a statement emailed to IBTimes, Cowell's spokesperson Schorr Johnson said: "More than two years ago, the Department of State Treasurer verified with outside legal counsel that neither Erskine nor Crandall Bowles were covered by SEC prohibition. The Department then took it a step further by ensuring contractually with Carousel that they were compliant with this SEC rule. If Carousel failed to comply with the rule, the investment would likely end."
In a previous statement to IBTimes, Erskine Bowles said, "I have had no active role [in Carousel] since 2005 (and) I am not involved in the management of the firm nor do I [have an] office there." He also said the fundraiser was held at his home by his wife, Crandall, but that he was not affiliated with the event.
In the press release announcing the SEC complaint, SEANC executive director Dana Cope said: "This is the type of abuse we were afraid we would find when we investigated the fees associated with our retirement system. We won't stand for our members' retirement security and hard-earned money being used as a bargaining chip in a political game."
Responding to Bowles assertion that he has no connection to Carousel, SEANC's complaint to the SEC states: "These Bowles statements are problematic because Bowles has held himself out to potential clients of Carousel as senior advisor and to members of the public as having no active role in management. In short, either Carousel and Bowles are inaccurately adding the business allure of the Bowles name to attract clients, or Bowles misled the public."
SEANC's press release says that "Bowles' son, Sam, was vice president of Carousel Capital at the time" the North Carolina contract was awarded to the firm. Additionally, in the SEC complaint the SEANC notes that at the time of the fundraiser, Crandall Bowles was (and still is) on the board of JPMorgan, a Wall Street firm in which the North Carolina pension fund invests. The union's complaint asks the SEC to rule on whether her status on JPMorgan's board subjected her to the pay-to-play rule as well.
Erskine Bowles and Carousel Capital did not respond to IBTimes' request for comment. A spokesperson for JPMorgan declined IBTimes request for comment from Crandall Bowles.
© Copyright IBTimes 2023. All rights reserved.