'Not Enough': Teen Rejects Elon Musk's $5K To Delete Twitter Account Tracking His Jet
KEY POINTS
Musk offered Jack Sweeney $5,000, but the teen tried to negotiate with $50,000
Sweeney also asked if an internship was possible in exchange for deleting @ElonJet
The Twitter account has more than 195,000 followers
A teenager has rejected billionaire Elon Musk's offer of $5,000 to delete a Twitter account dedicated to tracking the Tesla Motors CEO's private jet trips. The Florida teen tried to negotiate for $50,000, but Musk has yet to respond to the offer.
Musk first approached 19-year-old Jack Sweeney of Florida through a direct message on Twitter, asking the teen to delete Twitter account @ElonJet, which tracks the movements of Musk's private jet, Protocol reported. The account is still running and boasts more than 195,000 followers. "Can you take this down? It is a security risk," Musk reportedly asked Sweeney in a message last fall. "Yes I can but it'll cost you a Model 3 only joking unless?" Sweeney replied hours later.
Sweeney's flight-tracking account of Musk's private plane is programmed to collect and tweet data each time the jet takes off or makes a landing. In the private conversations with Sweeney, Musk said the teen can help keep "crazy people" from tracing his whereabouts, the outlet reported.
In the messages that have been viewed by CNN Business, Musk also told Sweeney that he isn't fond of "the idea of being shot by a nutcase." Musk then offered $5,000 to Sweeney, but the latter countered with $50,000, noting that "it would be great support in college and would possibly allow me to get a car maybe even a Model 3."
The SpaceX founder said he would think about it, but CNN noted that the last message from Musk was sent on Jan. 19, wherein he said it didn't feel right "to pay to shut this down." Sweeney has also attempted to negotiate "options other than remuneration like an internship would make taking it down a lot easier," but Musk has yet to respond to the said offer.
In the conversations, Sweeney also gave Musk advice on how to make his private plane's trips less trackable, multiple outlets reported. Speaking with Insider, Sweeney said he has "done a lot of work on this and 5k is not enough," adding that Musk's offer was not enough to make up for "the fun I have in this, working on it."
Sweeney also told the outlet that it appears Musk took some of his technical advice on ways to improve the security of his private jet's movements, but the teen is up for the challenge in continuously tracking the plane. "I just have to work around it," he said.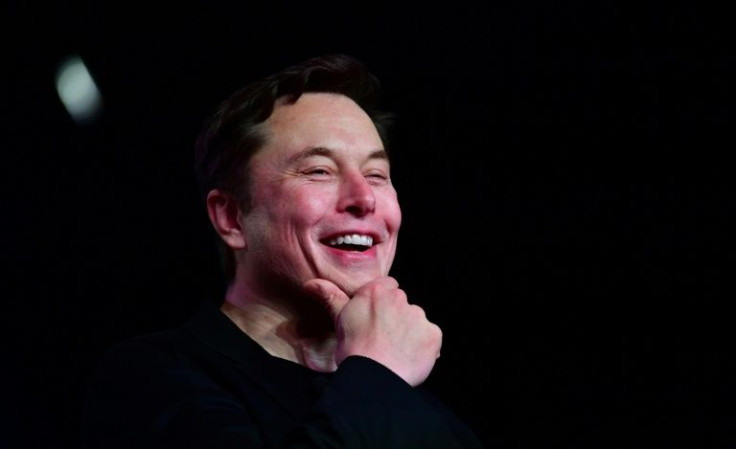 © Copyright IBTimes 2023. All rights reserved.