Nvidia Shares Up 234% In 2023 After Google Cloud AI Partnership Expansion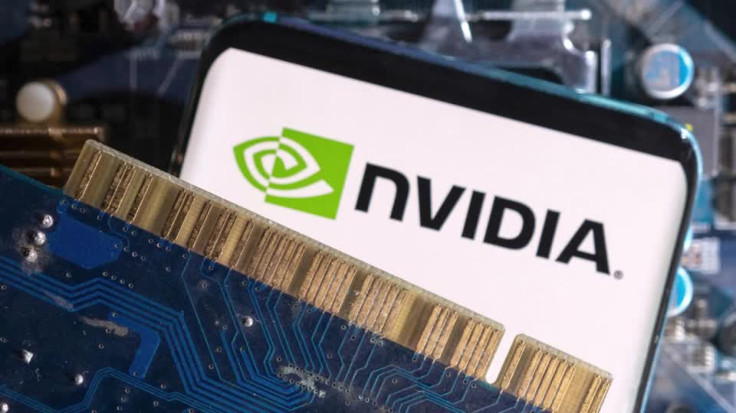 KEY POINTS
Nvidia is now leading Meta in the ranks of S&P 500 best-performing stocks
Google's PaxML LLM-building framework is now optimized for Nvidia accelerated computing
Nvidia's data center business saw a 141% increase in revenue in the second quarter
Chip giant Nvidia's stocks rose 4.2% Tuesday after it announced the expansion of its partnership with tech titan Google in the artificial intelligence segment. The company has been rallying in recent months amid good quarterly results, driven by its profitable graphics processing units (GPUs) business.
Nvidia's shares are up 234% so far in 2023 after their record close Tuesday. It has also become the best performer in the S&P 500 stock market index and is leading Facebook parent company Meta, whose stocks are up 148% so far this year.
The rally came hours after the Santa Clara-based company announced an expansion of its Google partnership. The collaboration with Google Cloud will make it easier for AI customers to run supercomputers with Google Cloud services that are built on Nvidia technologies.
"We're at an inflection point where accelerated computing and generative AI have come together to speed innovation at an unprecedented pace. Our expanded collaboration with Google Cloud will help developers accelerate their work with infrastructure, software and services that supercharge energy efficiency and reduce costs," Nvidia founder and CEO Jensen Huang said in a statement.
Under the expanded partnership, Google's framework for building large language models (LLMs), PaxML, has been optimized for Nvidia accelerated computing. Nvidia-powered PaxML will be available immediately for researchers, enterprises, and startups developing next-generation AI applications.
Nvidia has been rallying in recent months as its GPUs business sees continued growth. Last week, the company said in its fiscal second quarter report ending July 30 that it logged revenue of $13.51 billion, compared to the $11.22 billion revenue expected by Refinitiv. The quarter's revenues are up 88% from the first quarter and 101% from the same quarter a year prior.
The chipmaker's data center business saw the biggest revenue in the latest quarter, with a record $10.32 billion in revenue, marking a 141% increase from the first quarter. For the third quarter, Nvidia said it expects revenue to hit $16 billion, plus or minus 2%.
While Nvidia continues to see good business due to the spike in demand for GPUs that can run AI applications efficiently, there is concern that the U.S. government's recent curbs on Chinese investments may affect the company.
"Over the long term, restrictions prohibiting the sale of our data center GPUs to China, if implemented, will result in a permanent loss of an opportunity for the U.S. industry to compete and lead in one of the world's largest markets," Nvidia CFO Colette Kress told investors last week.
Earlier this month, President Joe Biden issued an executive order that targets certain American investments in high-tech segments, including semiconductors and AI, citing national security concerns.
© Copyright IBTimes 2023. All rights reserved.