NY AG Investigating Barry Silbert's DCG Over Its Financial Ties To Subsidiary Genesis: Report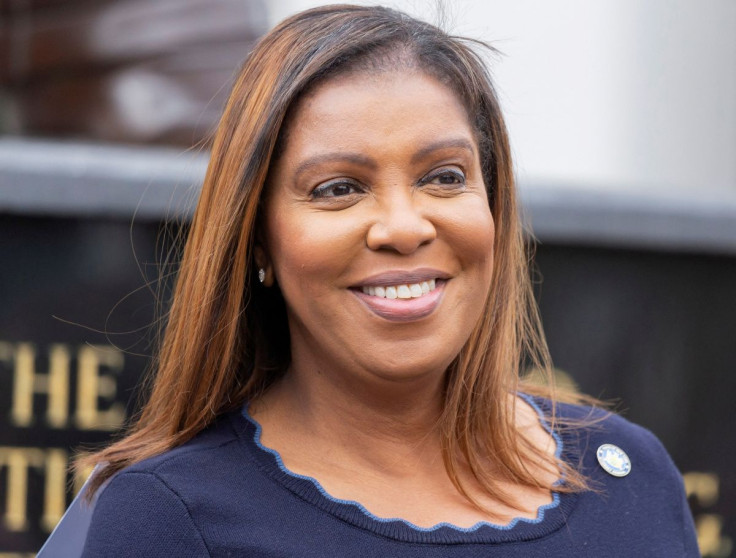 Barry Silbert's cryptocurrency empire, Digital Currency Group (DCG), is reportedly in the crosshairs of New York Attorney General Letitia James over its financial transactions with its subsidiary and now-bankrupt crypto lender Genesis.
Over the past few months, Attorney General James has been seeking information from former Genesis executives, including the company's former chief risk officer Michael Patchen, Bloomberg reported, citing people familiar with the investigation.
One of the main focuses of the supposed investigation is the $1.1 billion promissory note, which, according to Silbert, resulted from DCG assuming liabilities from Genesis. The latter suffered significantly because of the implosion of Three Arrows Capital, a bankrupt crypto hedge fund business.
Last November, Silbert penned a letter to investors and talked about the $1.1 billion promissory note.
"You may also recall there is a $1.1B promissory note that is due in June 2032. As we shared in our previous shareholder letter in August 2022, DCG stepped in and assumed certain liabilities from Genesis related to the Three Arrows Capital default. As stated in August, because these are now DCG liabilities, DCG is participating in the Three Arrows Capital liquidation proceedings on the Creditors' Committee and is pursuing all available remedies to recover assets for the benefit of creditors. Aside from the Genesis Global Capital intercompany loans due in May 2023 and the long-term promissory note, DCG's only debt is a $350M credit facility from a small group of lenders led by Eldridge," the letter read.
In the Q&A portion of DCG's update, it also spoke about the $1.1 billion promissory note, which, according to it, was DCG's way of helping Genesis.
"The $1.1B promissory note, which matures in 2032, represents DCG stepping in to help Genesis after the Three Arrows Capital default in June 2022. DCG agreed to assign and exchange Genesis' $1.1B unsecured loan receivable from Three Arrows Capital, the recovery on which was highly uncertain, with the promissory note from DCG. DCG did not receive any cash, cryptocurrency, or other form of payment for the promissory note. DCG effectively assumed Genesis' risk of loss on the Three Arrows Capital loan with no obligation to do so," DCG explained.
A spokesperson from DCG told Bloomberg that the company is assisting regulators and agencies upon request and underlined that "DCG has always conducted its business lawfully and with the highest ethical standards."
So far, it remains unclear if these investigations will result in formal legal complaints.
Bloomberg ran a similar story in January, but the investigation, centered on the internal transfers between DCG and Genesis, was conducted by federal prosecutors in New York and the SEC.
At the time, the report revealed that U.S. authorities were reportedly looking into the financial dealings of DCG, examining transfers between the crypto empire and its subsidiary Genesis.
© Copyright IBTimes 2023. All rights reserved.