NYC To Release 'Worst Kind Criminals' From Rikers Jail Early Over Officer Shortage
KEY POINTS
Rikers Island is set to prematurely release another batch of inmates due to a shortage of corrections officers
A law enforcement source said only the "worst kind criminals" were left in the jail
Jail officers have complained about the prison's working conditions, which had forced many to leave
New York City's Rikers Island is set to prematurely release scores of inmates, including those described as the "worst kind criminals," due to a shortage of corrections officers.
The early release of the offenders was set to start Thursday, but it was delayed when the remnants of Hurricane Ida struck the city and killed 13 people, the New York Post reported, citing unnamed law enforcement sources.
"[Mayor Bill de Blasio] wants to close Rikers and he will use any opportunity to release the prisoners. He is leaving in three-plus months and he wants to release as many prisoners as he can," one source was quoted as saying.
Officials have not released the names of those set for early release as they claimed de Blasio "doesn't want the pushback that he got last time when he released dangerous felons," according to a source.
"There are only the worst kind criminals left in jail - people with gun arrests, shootings, sex crimes. No one is in for shoplifting," the source added.
The new batch will follow the more than 1,500 who were freed last year due to the coronavirus crisis. The release of the first batch had reduced the jail's population to 4,363 — a level that had not been seen in more than 70 years, according to The Post.
The number, however, had already gone back up to 5,730 by July, statistics compiled by the state Department of Criminal Justice Services showed. A surge in shootings and serious assaults was cited as one of the contributors of the rise in inmate population.
Jail guards protested last month over the working conditions at Rikers, which had forced many corrections officers to leave.
"It's worse than at the breaking point. They are the worst they have ever been in the history of Rikers Island," Correction Captains' Association president Pat Ferraiuolo said.
Officials from the Department of Corrections (DOC) acknowledged that the problems in the jail have become more concerning recently, which they attributed to the number of sick or unavailable staff. Mayor de Blasio also blamed the conditions inside Rikers to "the impact of COVID-19," as well as "absenteeism at an unacceptable level."
Around 3,500 out of 8,500 officers had called in sick in July or were medically exempt from working with detainees, the DOC said. Another 2,300, meanwhile, reportedly did not come in at some point in July.
The staff shortage allegedly resulted in two jail units having no corrections officers for more than 24 hours last week, the New York Daily News reported, citing Terrance Ferguson, who is serving a sentence for gun possession.
"We are really running the dorm by ourselves. I've never seen anything like this," said Ferguson, also known as hip-hop artist 2 Milly.
Inmates in units 3 West and 3 North in Rikers' Otis Bantum Correctional Center allegedly had to help other inmates get to court transport and video conferences last Tuesday and Wednesday due to the absence of officers, according to Ferguson.
The DOC needs 2,000 more officers to ensure city jails are safe and secure, said Benny Boscio, president of the Correction Officers Benevolent Association.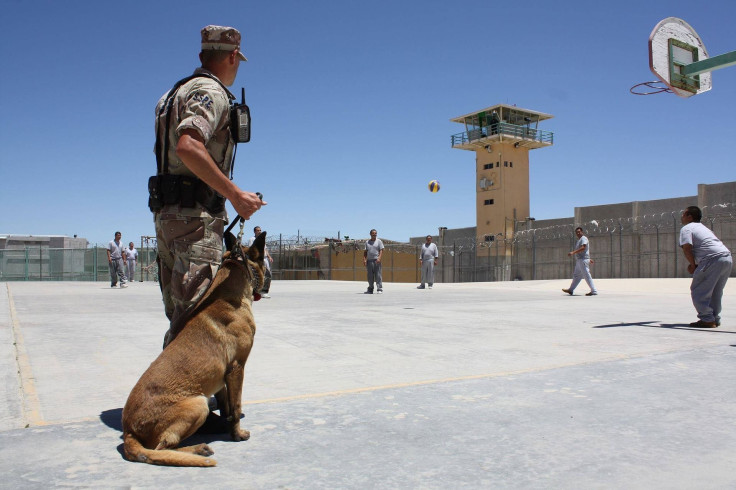 © Copyright IBTimes 2022. All rights reserved.
FOLLOW MORE IBT NEWS ON THE BELOW CHANNELS