Obama Crying Video: Talking About Sandy Hook Massacre Has Brought Tears To President's Eyes Before [PHOTOS]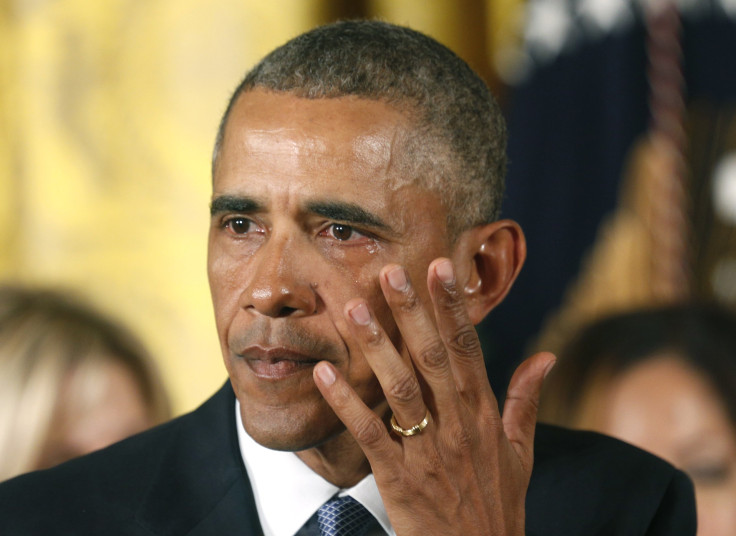 The tears he shed Tuesday during a speech announcing executive actions on gun control were hardly the first time U.S. President Barack Obama, usually emotionally contained, shed tears over gun violence. He also cried more than three years earlier, for the 20 schoolchildren killed in the December 2012 mass shooting at Sandy Hook Elementary School in Newtown, Connecticut, and analysts have started to point out that gun control is a topic that renders Obama remarkably and publicly emotional.
You can watch the relevant section of Obama's speech Tuesday below. "Every time I think about those kids — it gets me mad," he said, his eyes red-rimmed as he repeatedly flicked tears from his cheeks with his finger.
Frustrated by the lack of congressional action on gun control, especially after numerous mass shootings in the past few years -- there were more than 330 in 2015 alone -- Obama announced a series of executive actions Tuesday to expand and improve background checks to cut down on the illegal sale of firearms and guns and reduce gun violence.
"We are the only advanced country on Earth that sees this kind of mass violence erupt with this kind of frequency. It doesn't happen in other advanced countries. It's not even close," he said, adding, "We start to feel that this is normal. And instead of thinking about how to solve the problem, this has become one of our most polarized, partisan debates."
The president's unusual display of emotion Tuesday spurred headlines and analysis of how mass killings and gun violence have led Obama to let go of his ordinary stoicism. "On one issue -- guns -- President Barack Obama lets the public mask slip, revealing the ire boiling within," wrote CNN's Stephen Collinson Tuesday after the president's speech.
In December 2012, after a mass shooting at Sandy Hook Elementary School left 26 people dead, including 20 children, Obama was tearful as he called for action to prevent future deaths to gun violence. "The majority of those who died today were children -- beautiful little kids between the ages of 5 and 10 years old," Obama said at the time. "They had their entire lives ahead of them -- birthdays, graduations, weddings, kids of their own."
You can watch that speech here:
He also cried when discussing the death of VP Joe Biden's son, Beau, earlier this year, and he has cried in the public eye even before he became president. During his campaign in 2008, he shed tears while speaking about his grandmother, who had just died.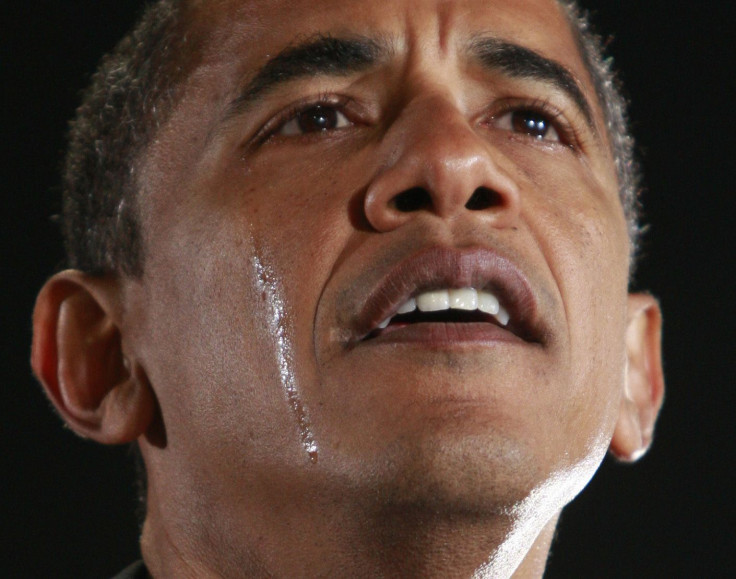 © Copyright IBTimes 2023. All rights reserved.