Obama Foreign Policy Legacy: US Dropped Over 26,000 Bombs In Iraq, Syria And More Nations In 2016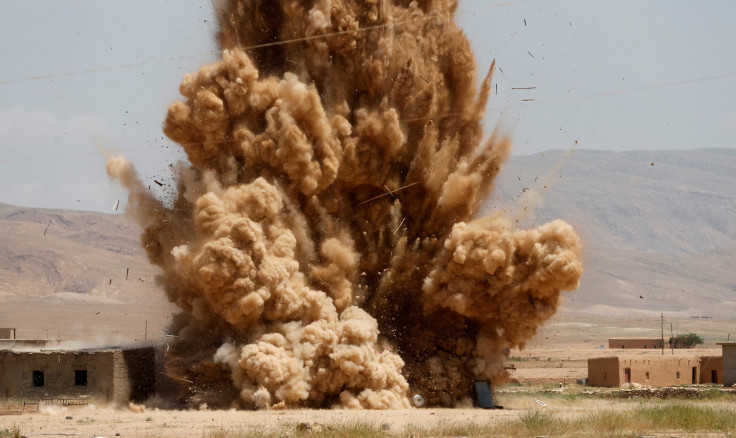 The U.S. dropped an average of three bombs an hour in 2016 — a total of 26,171 explosive devices dropped in seven countries in the past year, a report found. The report published last week comes at the close of President Barack Obama's second term as he prepares to hand power over to his successor, Donald Trump.
"This estimate is undoubtedly low, considering reliable data is only available for airstrikes in Pakistan, Yemen, Somalia, and Libya, and a single 'strike,' according to the Pentagon's definition, can involve multiple bombs or munitions," a statement on the report by New York-based independent think tank Council on Foreign Relations read.
The report said Washington dropped a total of 24,287 bombs on Syria and Iraq alone during Obama's final year in office. Other countries that the U.S. bombed include Libya, Pakistan, Yemen, Somalia and Afghanistan. The Syrian and Iraqi airstrikes were conducted as part of the U.S.-led coalition to destroy the Islamic State militant group, also called ISIS.
The think tank found that Washington conducted nearly 79 percent of coalition airstrikes in Iraq and Syria in 2016. Of the total 30,743 bombs coalition forces dropped on the two countries, the U.S. dropped 24,287.
Washington conducted 49.8 percent of total coalition airstrikes in Iraq and 50.2 percent in Syria. In 2015, the Obama administration conducted nearly 67 percent of total coalition airstrikes in Iraq and 96 percent in Syria. In total, the U.S. dropped 23,144 bombs in six countries in 2015. Libya was added to the 2016 list.
At least 50,000 ISIS fighters have been killed by U.S.-led coalition forces in Iraq and Syria since operations against the terrorist group began in 2014, a U.S. military official said in December last year. The official, who wasn't authorized to speak publicly on the matter, told a small group of reporters, the figure was a "conservative estimate."
© Copyright IBTimes 2023. All rights reserved.