Occupy Wall Street Protest: NYC Bus Drivers File Lawsuit, Don't Want Busses Used in Protests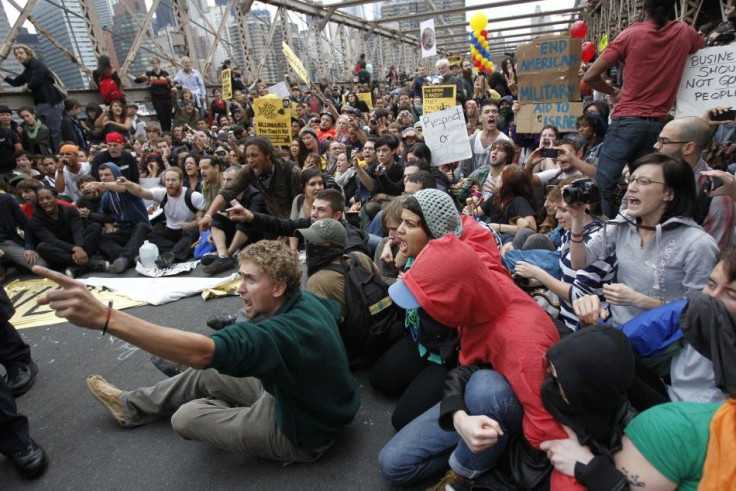 A union representing New York City bus drivers has filed a lawsuit to stop the police department from making drivers leave their routes to transport the Occupy Wall Street protesters to holding facilities, according to a report.
The lawsuit was filed Monday in a Manhattan federal court by the Transport Workers Union of Greater New York. The suit states that on Saturday, New York City Police officers ordered bus drivers in Brooklyn drive to the Brooklyn Bridge where police arrested more than 700 protesters who were there to promote the movement's anti-corporate greed campaign.
The lawsuit asks that a court order be issued to stop the police department from using city bus drivers to transport individuals who are arrested by the NYPD.
In a statement to The AP, the New York City Law Department said the NYPD's actions were proper.
On Saturday, the 700 protesters -- many of whom have been camping out in lower Manhattan's Zuccotti Park since Sept. 17 - left their home base and marched to the Brooklyn Bridge, where they shut down traffic as they moved to the pedestrian path into the roadway.
Moreover, the weekend before the protesters paraded down Broadway toward Union Square, allegedly without a permit to do so. Approximately 80 people were arrested, while one officer, Anthony Bologna, was caught on video using pepper spray on three female protesters.
© Copyright IBTimes 2023. All rights reserved.