'The Office' Spinoff Rumors: Ricky Gervais Confirms David Brent Returning In 'Life On The Road'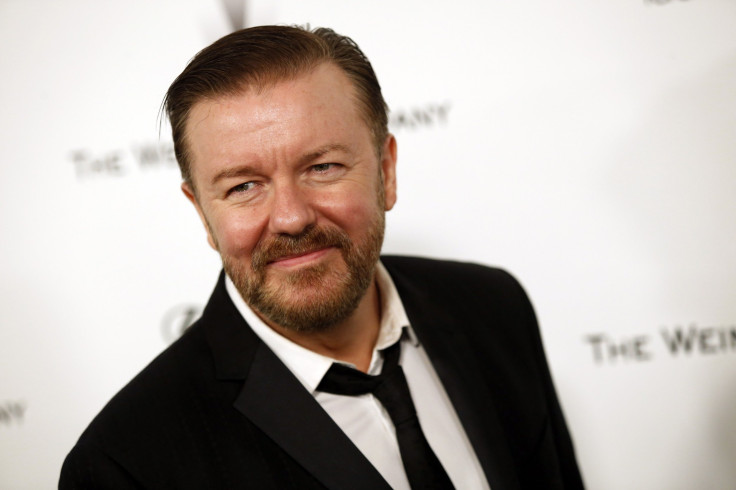 Fans of the BBC version of "The Office" will officially get a chance to catch up with their favorite regional manager. Co-creator Ricky Gervais has confirmed that his spinoff movie, "Life On The Road," has been granted financing.
According to Deadline, the spinoff locked down money from Entertainment One and BBC Films. The 53-year-old funnyman will write, direct and star in this comedy about his former "The Office" persona David Brent. In the years since the BBC wrapped up its fake documentary, which spanned two six-episode seasons and two Christmas specials, Brent has found new success on the road working as a traveling salesman.
In "Life On The Road," a new documentary film crew will catch up with Brent as he settles into, well, life on the road. While his main occupation may be "traveling salesman," the film will really cover the story of Brent's big attempt to self-finance a tour with his rock band, Foregone Conclusion.
For those that don't know, Foregone Conclusion is no ordinary fake band. Gervais, as Brent, played several un-ironic concerts in character that have been wildly successful overseas. According to The Telegraph, his first show in 2013 sold out in about fifteen seconds.
"I'm so excited that the world will see what David Brent is up to now and where his future lies," Gervais said in a statement (via Variety). "This film delves much more into his private life than 'The Office' ever did and we really get to peel back the layers of this extraordinary, ordinary man."
Fans of the American version of "The Office" will know that this isn't the first time David Brent has returned to the screen. The character did two guest cameos on the Steve Carell-led version of the show, which ran for nine seasons. The first saw him meet up with Michael Scott (Carell) while waiting for an elevator. The second was a video recorded job interview for the vacant Dunder Mifflin Scranton regional manager position (spoiler alert: he did not get the job). Are you excited to see David Brent back in action? Check out the concert video below and comment or tweet your thoughts to @TylerMcCarthy.
© Copyright IBTimes 2023. All rights reserved.