Jennifer Lawrence At Fault In Nude 4chan Photo Hack Says Comedian Ricky Gervais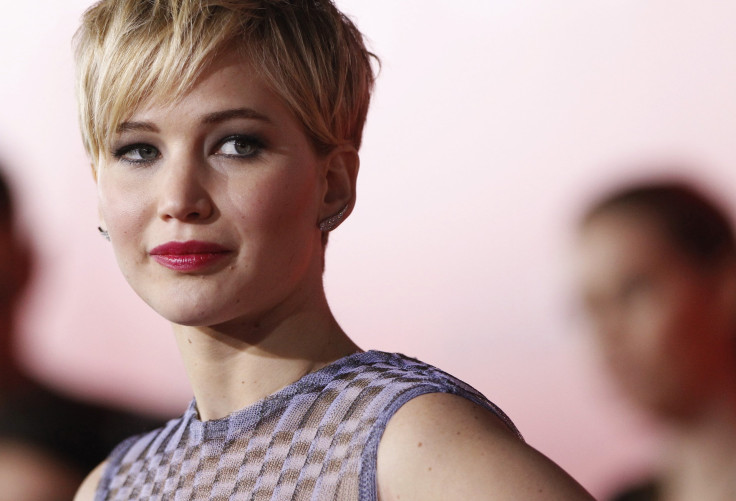 As Hollywood stars and fans rush to defend Jennifer Lawrence and other celebrities included in 4chan's mass nude photo hacking over the weekend, British comedian and actor Ricky Gervais is blaming the A-list women involved in the photo scandal. In a since-deleted tweet, Gervais reportedly slammed actress Jennifer Lawrence, model Kate Upton and several other Hollywood stars whose intimate photos surfaced online Sunday.
"Celebrities, make it harder for people to get nude pics of you from your computer by not putting nude pics of yourself on your computer," Gervais, 53, reportedly tweeted and quickly deleted Monday, the Sydney Morning Herald reported. The comedian later posted an image of himself apparently nude in a bathtub with the caption: "Anyone who retweets this leaked erotic photo of me should be ashamed of themselves."
Despite Gervais' comments, the longtime comedian claims he does not condone the hacking efforts behind the release of the nude photos. "Making a joke about a thing doesn't mean you condone that thing," he said. "Of course the hackers are 100 percent to blame, but you can still make jokes about it. Jokes don't portray your true serious feelings on a subject."
Gervais has since defended his comments as "free speech." "Offense is the collateral damage of free speech," Gervais posted late Monday night. "Whenever I defend freedom of speech, someone always says 'so you'd let Hitler off?' Haha. It wasn't his word so much as all that genocide."
Gervais' tweets came amid the FBI's investigation of the hacking Monday.
"This is a flagrant violation of privacy," a rep for Lawrence said in a statement following the release of several nude images of the 24-year-old Oscar winner on 4chan Sunday, a leak reportedly involving a flaw in Apple's iCloud. "The authorities have been contacted and will prosecute anyone who posts the stolen photos of Jennifer Lawrence."
A spokesperson for Kate Upton also threatened legal action in a statement to Us Weekly. "This is obviously an outrageous violation of our client Kate Upton's privacy. We intended to pursue anyone disseminating or duplicating these illegally obtained images to the fullest extent possible."
© Copyright IBTimes 2023. All rights reserved.