Officials Warn A Bigger Earthquake Could Hit California After Fourth Of July Quake
California's Fourth of July festivities were interrupted when a massive earthquake shook the state. But according to some officials, an even bigger one could be on the way.
Stemming from Ridgecrest, California, a region of the state got hit with a 6.4 magnitude earthquake that interrupted July 4th for many in the area. It was the strongest earthquake to hit the region in nearly 20 years and resulted in small fires, injuries, and damaged homes. And while Ridgecrest got the worst of the quake, the shaking was reportedly felt as far as Las Vegas.
Ridgecrest Mayor Peggy Breeden declared a state of emergency in the wake of the earthquake to ensure as fast as response as possible to the damage. Breeden explained that it "allows us to seek services from all the entities, both state and federal, that can help us with the clean-up."
Videos also began to emerge online, highlighting the damage wrought by the earthquake. This included streets cracking from the shaking, store shelves and products crashing to the floor, and at least once confirmed house fire.
And in the wake of this record earthquake, some officials are now cautioning the local populous that a bigger earthquake could hit sooner rather than later.
"There is about a 1 in 20 chance that this location will be having an even bigger earthquake within the next few days," Caltech seismologist Lucy Jones said in the wake of the quake. She has also stressed that the area will be feeling aftershocks from the quakes for the next few days or even weeks.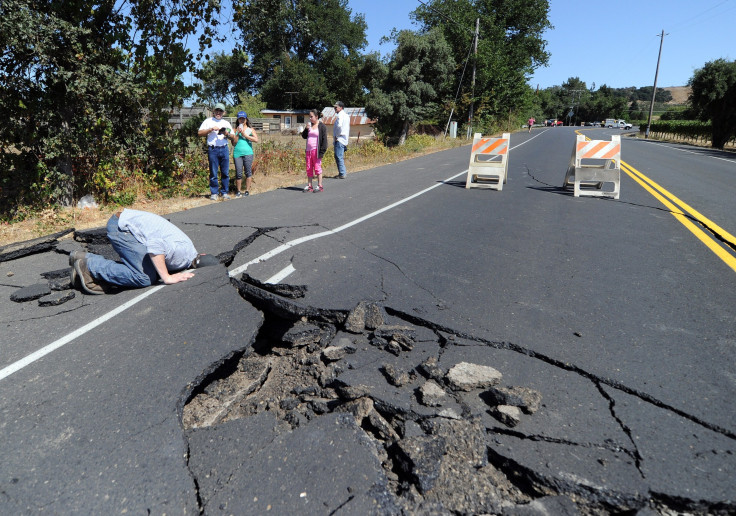 © Copyright IBTimes 2023. All rights reserved.
FOLLOW MORE IBT NEWS ON THE BELOW CHANNELS