Fourth Of July California Earthquake Is Strongest In 20 Years
Rattled residents of Southern California are bracing for a huge aftershock after a magnitude 6.4 earthquake violently shook the area at 10:33 a.m. PST on the Fourth of July. The powerful rolling quake, whose epicenter was near the Searles Valley in San Bernardino County, was felt as far away as Las Vegas, over 360 km (220 miles) distant.
More than 80 rolling aftershocks have been recorded until 5:00 p.m., said the U.S. Geological Service (USGS). Seismologists said a swarm of aftershocks this many is unusual. A magnitude 4.2 quake at 10:05 a.m. preceded the main quake, which took place 8.7 km (5.4 miles) beneath the surface.
USGS is warning about a major 5.4 magnitude aftershock it expects might hit within 24 hours.
USGS seismologist Dr. Lucy Jones said the area will be hit by many more aftershocks in the coming days, and might even be struck by a larger quake.
"I think we have already had probably an excess of 20 3.5 (magnitude aftershocks)," said Dr. Jones in a news conference.
"I would expect that there will continue to be magnitude 3s every few minutes, as there have been since this earthquake happened and that as those many 3s come through, we're going to have several 4s."
The quake, which battered the city of Ridgecrest 175 km (113 miles) to the northeast of Los Angeles, was the largest to hit Southern California in 25 years. Ridgecrest was also near the epicenter of the 1994 quake with a magnitude of 6.7. The 1994 Northridge earthquake was the highest instrumentally recorded quake in an urban area in North America and caused billions of dollars in damage.
There have been no reports of fatalities from the Fourth of July earthquake but local authorities said there have been minor injuries to Ridgecrest residents. Officials said there have been many reports of gas leaks from ruptured gas lines and five house fires triggered by the quake. The local hospital was evacuated to check for quake damage.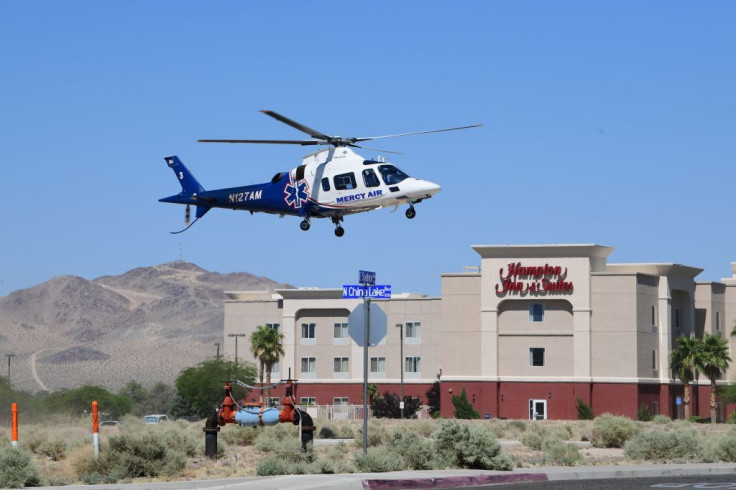 Ridgecrest Mayor Peggy Breedon said things were falling off buildings and hitting people. "We are used to earthquakes but we're not used to this significance," she told MSNBC.
Breedon said she had felt many quakes before but "not one like this long rolling" temblor. She was driving in her car when the quake hit and immediately yanked her emergency brake.
Breedon has declared a state of emergency in her city of 48,000 people.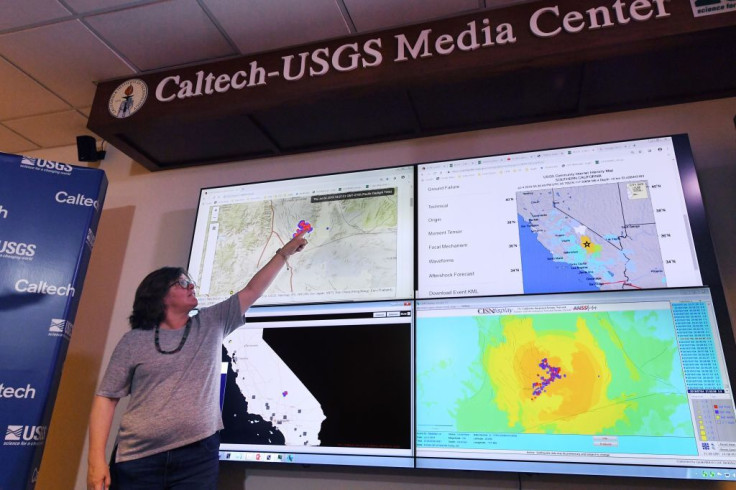 © Copyright IBTimes 2023. All rights reserved.
FOLLOW MORE IBT NEWS ON THE BELOW CHANNELS