'Old Crow': Trump Brutally Mocks Mitch McConnell Over Bipartisan Infrastructure Bill
KEY POINTS
Trump slammed McConnell for voting in favor of a "Democrat Socialist" bill
Trump also criticized McConnell for allegedly allowing the bill's two-month delay
McConnell said Biden's bill was a "godsend" to Kentucky
Former President Donald Trump lashed at Senate Minority Leader Mitch McConnell, R-Ky., on Tuesday over the latter's vote for President Joe Biden's $1 trillion bipartisan infrastructure bill.
"Why is it that Old Crow Mitch McConnell voted for a terrible Democrat Socialist Infrastructure Plan, and induced others in his Party to do likewise, when he was incapable of getting a great Infrastructure Plan wanting to be put forward by me and the Republican Party?" Trump asked in his statement adding that McConnell should have helped get the ex-president's own infrastructure bill when Republicans still had control of the White House.
"All of the infrastructure money, $2 Trillion, would have gone into real infrastructure," Trump said.
The former president went on to accuse McConnell of allowing Democrats to go through a "two-month hiatus, just long enough for them to figure it all out."
The Hill reported that McConnell was not involved in the House Democrats' move of holding up the bill for more than two months before it was finally transferred to Biden's office late last week.
This isn't the first time Trump referred to McConnell as an "Old Crow." Responding to a previous reference, McConnell said "it's quite an honor."
The latest insult came after McConnell said the infrastructure bill was a "godsend" for Kentucky. He also said Monday that the package would help provide an estimated $4 billion in funding to the state. In an earlier statement regarding the vote, Trump said, "All Republicans who voted for Democrat longevity should be ashamed of themselves."
Tensions appear to have been rising between the two over the past several weeks as McConnell said last month that he believes Trump's focus on the results of the 2020 election may be having negative effects on the Republican Party's chances of winning the majority of the seats in the upcoming midterm elections.
Speaking with CNN's Manu Raju, McConnell said he thinks "we need to be thinking about the future and not the past" and that he hopes the 2022 election "will be a referendum on the performance of the current administration, not a rehash of suggestions about what may have happened in 2020."
Meanwhile, it is expected that Democrats will now move to clear other obstacles in enacting a separate package that includes climate and social safety spending, following Biden's biggest bipartisan victory yet, CNBC reported.
Besides little to no support expected from the House GOP, Democrats also need to get all 50 members of the Senate Democratic caucus to support the $1.75 trillion bill should it get approved at the House.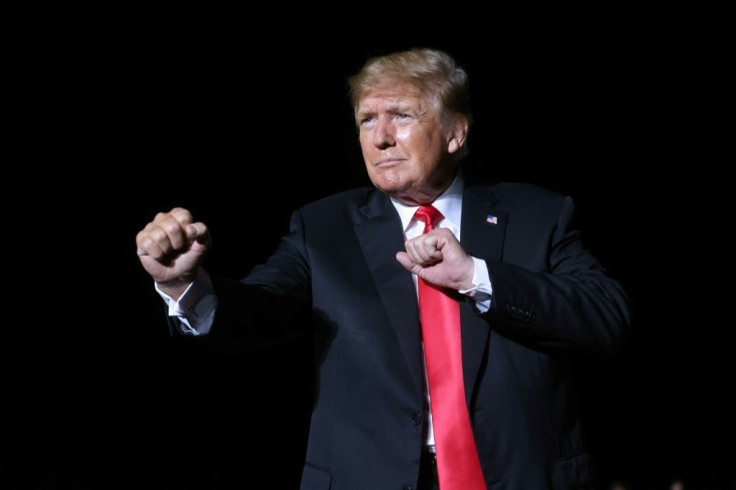 © Copyright IBTimes 2023. All rights reserved.