Olga Korbut Is Broke: Former Soviet Olympic Gymnast Auctions Medals For Financial Security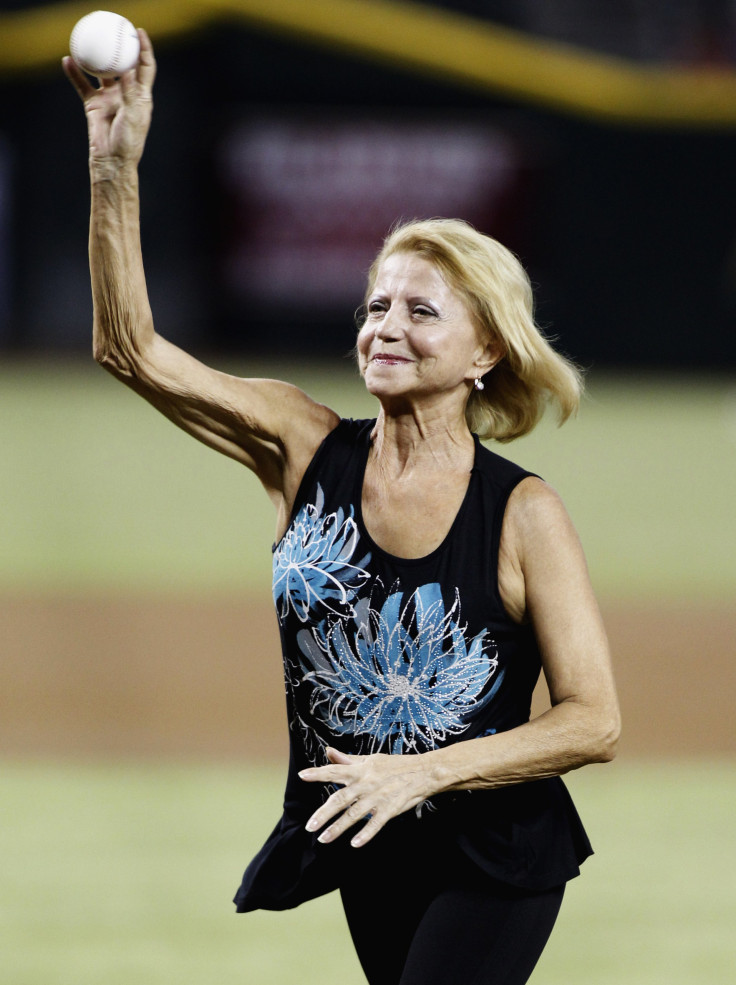 Former Soviet gymnast and gold medalist Olga Korbut sold her medals and other personal items such as her competition leotards, her 1972 BBC Sports Personality of the Year award and other Soviet Championship medals in an online sale for $333,500 over the weekend, the U.S. Auction house Heritage Auctions confirmed.
"This is Olympic history, and I would like to share with the whole world," Korbut said. "They helped to make it history and make it live forever. This is how I wanted to share with the people."
Korbut's 1972 team gold medal was the most profitable in her sales--racking up a total of $66,000, along with other medals such as the silver won on the asymmetric bars and the team's gold and silver medals from the balance beam in the 1976 Montreal Games.
"Medals saved Korbut from hunger," a Russian news outlet reported. Kobut had dealt with a series of financial troubles since the early 2000s when she moved to the U.S. to become a gymnastics instructor appearing in and out of the media, once being arrested for stealing $19 worth of food in a supermarket.
Although the systemic coaching of gymnastics didn't allow Kobut to earn substantial revenue, she has since shifted her style and now teaches private lessons in her community and occasionally tours the world to promote gymnastics, NBC Sports reported.
"In the first, I saw that maybe they didn't want to do it, maybe their parents pushed them in it," Kobut said. "But I do my classes very differently, to not push them, but invite them into this world. I would show them my medals and tell them that it's not very hard if you love to do that. I show them and teach them to be in love with gymnastics."
Now living in Scottsdale, Arizona, the 61-year-old was known as "the Sparrow from Minsk" when she was 17 years old, standing at 4 feet 11 inches seizing four golds and two silver between the 1972 Munich Games and the 1976 Montreal Games.The gymnast coined the term "Korbut Flip," which was a backflip from standing on the high bar to re-grab the bar. But since then, the stunt was banned from the Olympics because it poses a dangerous risk to gymnasts. It was considered one of the most difficult and dangerous moves in gymnastics.
Since the auction, Korbut has gone back to her routine in Arizona, which she deemed a 'retirement place' that she enjoys living. "I always wanted to to plant to garden. I never had time for that and now I will do whatever I want, plant fruits, herbs and enjoy the weather," Kobut said, according to NBC Sports.
© Copyright IBTimes 2023. All rights reserved.