Oliver Stone's Filmmaker Son Converts to Islam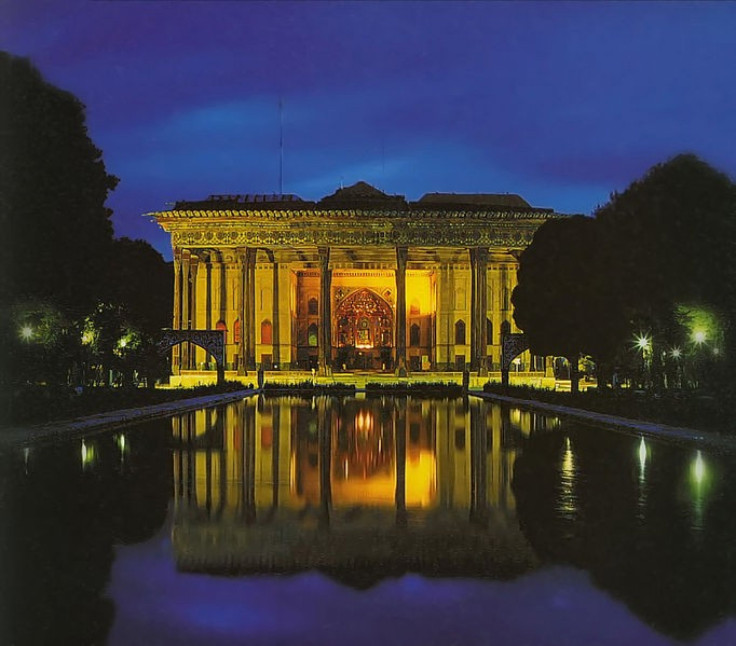 Sean Stone, the son of prominent U.S. filmmaker Oliver Stone, has converted to Islam while filming a documentary in Iran.
The conversion to Islam is not abandoning Christianity or Judaism, which I was born with," Sean told Agence France Presse.
"It means I have accepted Mohammad and other prophets.
Sean's father Oliver is Jewish, while his mother is Christian.
The Fars news agency of Iran reported that Sean, who underwent conversion in the city of Isfahan, chose to become a Shia Muslim (the faith that predominates in Iran) and will be known as Ali.
Sean Stone's conversion follows reports that Irish Catholic actor Liam Neeson may also convert to Islam.
The trend towards conversion to Islam has apparently been accelerating in recent years in the West.
This might seem like an odd development, given the relentlessly negative image that Western media has of Islam, especially since the Sept. 11 terrorist attacks and the subsequent wars in Iraq and Afghanistan.
Neeson told The Sun newspaper that the thought of conversion came to him while making a film in Turkey.
The Call to Prayer happens five times a day and for the first week it drives you crazy, and then it just gets into your spirit and it's the most beautiful, beautiful thing," he said.
There are 4,000 mosques in the city. Some are just stunning and it really makes me think about becoming a Muslim.
He added: I was reared a Catholic but I think every day we ask ourselves, not consciously, what are we doing on this planet? What's it all about? I'm constantly reading books on God or the absence of God and atheism.
There are many reasons why a Western Christian might convert to Islam – some because they want to marry a Muslim person and wish to make such a union easier; others because they have a spiritual beckoning towards Islam.
Neeson would appear to be part of the latter group.
Should he embrace Islam, he would not be alone.
According to Faith Matters, a multi-faith organization in Great Britain, there are now in excess of 100,000 Muslim converts in the United Kingdom -- having doubled in just a decade -- with more than 5,200 adopting the faith in 2010.
Moreover, the average Muslim convert in the U.K. is described as a "27-year-old white woman" -- quite surprising, given the widely held notion that Islam is oppressive to women.
"Converts do not represent a devious fifth column determined to undermine the Western way of life – this is a group of normal people united in their adherence to a religion which they, for the most part, see as perfectly compatible with Western life," Faith Matters said.
The survey suggested that many British converts are appalled by the immorality and vulgarity of modern society, including alcohol and drunkenness, and a lack of morality and sexual permissiveness and unrestrained consumerism.
Kevin Brice, of Swansea University in Wales and also affiliated with Faith Matters, explained to British media that Muslim coverts face some unique problems.
White Muslim converts are caught between two increasingly distant camps," he said. "Their best relationships remain with other converts, because of their shared experiences, while there is very little difference between the quality of their relationship with other Muslims or non-Muslims. My research also found converts came in two types: Some are converts of convenience, who adopt the religion because of a life situation such as meeting a Muslim man, although the religion has little discernible impact on their day-to-day lives. For others it is a conversion of conviction where they feel a calling and embrace the religion robustly."
Brice added: That's not to say the two are mutually exclusive – sometimes converts start out on their religious path through convenience and become converts of conviction later on.
One of the most famous Muslim converts in Britain is probably the TV presenter and author Kristiane Backer.
She once told UK media: "I converted to Islam in 1995 after [Pakistani politician and former cricketer] Imran Khan introduced me to the faith. At the time I was a presenter for MTV. I used to have all the trappings of success, yet I felt an inner emptiness and somewhat dissatisfied in my life. The entertainment industry is very much about 'if you've got it, flaunt it, which is the exact opposite to the more inward-oriented spiritual attitude of my new faith. My value system changed and God became the center point of my life and what I was striving towards."
Backer further said: "I recognize some new converts feel isolated but, despite there being even fewer resources when I converted than there are now, it isn't so much an issue I've faced. I've always felt welcomed and embraced by the Muslims I met and developed a circle of friends and teachers. It helps living in London, because there is so much to engage in as part of the Muslim community. Yet, even in the capital you can be stared at on the Tube for wearing a headscarf. I usually don't wear one in the West except when praying. I wear the scarf in front of my heart though!"
Lauren Booth, sister-in-law of former Prime Minister Tony Blair, is also a prominent convert to Islam. Although half-Jewish by birth, Booth's conversion appeared to have something to do with her passion for Palestinian rights.
Of course, on the dark side are such names like notorious shoe-bomber Richard Reid and July 7 bomber Germaine Lindsay. However, converts who turn to Islam represent an extremely tiny minority.
Fiyaz Mughal, director of Faith Matters, said in a statement: "Conversion to Islam has been stigmatized by the media and wrongly associated with extremist ideologies and discriminatory cultural practices."
In the U.S., the number of Muslim converts is unknown, although clearly the overall Islamic population in the country is rising. Overall, there were estimated to be about 2.6 million Muslims in the U.S. as of 2010.
A survey by the Pew Research Center back in 2007 indicated that two-thirds of all Islamic converts in the U.S. came from a Protestant background.
Moreover, 60 percent of all converts are black – like the three most famous American converts of all: civil rights activist Malcolm X (formerly Malcolm Little), boxing champ Muhammad Ali (Cassius Clay) and basketball player Kareem Abdul-Jabbar (Lew Alcindor).
In the U.S. government, there are two elected Muslims in Congress, both of them African-American converts: Rep. Keith Ellison, D-Minn. and Rep. Andre Carson, D-Ind..
There has apparently never been any other Muslims serving in high political office in the U.S. While there are a number of Arab-Americans who have risen to prominent political positions (Rep. Darrell Issa, R-Calif., and former Senator Majority Leader George Mitchell, for example), they were all Christians.
Pew Research predicts that the Muslim population in the United States will more than double to 6 million by 2030, partly due to the high birth rates among Islamic peoples. By that time, they will represent 1.7 percent of the total population, equal in number to American Jews.
© Copyright IBTimes 2023. All rights reserved.