Olivia Wilde, Harry Styles Spotted In New York City Amid Jason Sudeikis Custody Battle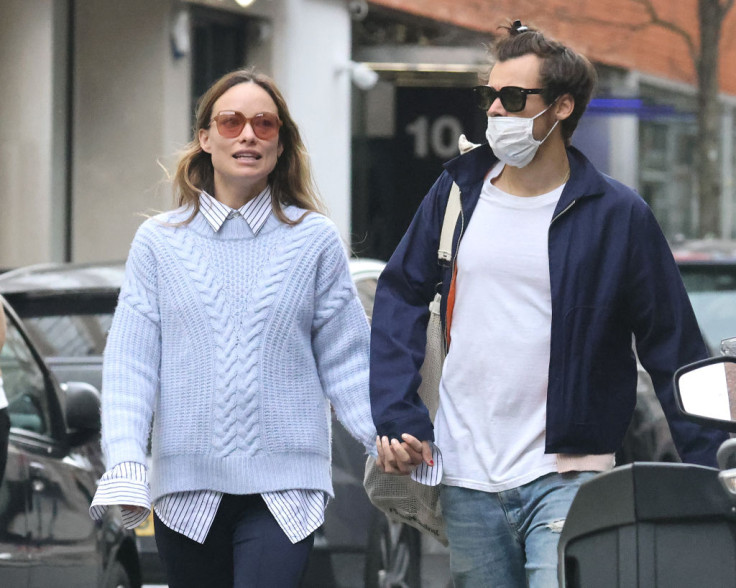 KEY POINTS
Olivia Wilde and Harry Styles strolled in lower Manhattan Wednesday
Both dressed casually during the sighting, and the singer was spotted fist-bumping a passerby
The couple's sighting in New York City came after Jason Sudeikis lost his custody petition
Olivia Wilde and her boyfriend Harry Styles kept a low profile while strolling the streets of New York City this week.
Wilde, 38, and Styles, 28, were seen walking in lower Manhattan Wednesday. Both dressed down for the outing, with the former One Direction singer wearing a bomber jacket, trousers and sunglasses. Wilde opted for a striped yellow, white and red sweater and a pair of white pants. She also wore sunglasses and was carrying a tote bag on her right shoulder.
In the photos obtained by Us Weekly, the "Day Dreaming" singer was caught on camera fist-bumping with a passerby, who recognized him. In some snaps, she was trailing behind him.
The couple's sighting in the Big Apple came amid her ongoing custody battle with her ex Jason Sudeikis. The "Ted Lasso" star filed a petition against Wilde in the New York City family court over their two children — son Otis, 8, and daughter Daisy, 5 — in October 2021. However, it got dismissed after a judge decreed that the children's home state should be California.
"Judge Powell and this Referee agreed that New York was not the home state of the subject children; but rather California was the children's home state," the legal filing obtained by Page Six and signed on Aug. 5 by Danielle M. Rodriguez, Esq. Court Attorney-Referee read.
Wilde filed a petition to "determine the parental relationship in Superior Court of California, in LA," on May 17, stating that her legal team made a bid to dismiss Sudeikis' petition. In the court filing obtained by Daily Mail on Aug. 10, she also criticized her ex-fiancé for the way his filing was handed to her, calling it "aggressive."
"Jason's actions were clearly intended to threaten me and catch me off guard," Wilde stated in her filing, as per E! News. "He could have served me discreetly, but instead he chose to serve me in the most aggressive manner possible."
She continued, "The fact that Jason would embarrass me professionally and put our personal conflict on public display in this manner is extremely contrary to our children's best interests."
Wilde was served with custody papers while in the middle of a presentation at CinemaCon in Las Vegas discussing "Don't Worry Darling." An unidentified woman approached her and handed her an envelope marked "personal and confidential."
Sudeikis apologized for what went down at the event. In the paperwork obtained by Daily Mail, the "Saturday Night Live" alum said he didn't want the service to take place at her partner's home, referring to Styles, as their kids might be there. He also didn't want the papers to be served at the children's school since other parents might be present. However, he also didn't expect it would be given to her while she was presenting her film.
"I understand that the process server had only done her job; however, I deeply regret what happened. Olivia's talk was an important event for Olivia, both professionally and personally, and I am very, very sorry that the incident marred her special moment," Sudeikis wrote.
Sudeikis and Wilde dated in 2011 and got engaged two years later. They ended their seven-year engagement in November 2020. Shortly after, she was spotted out and about with Styles.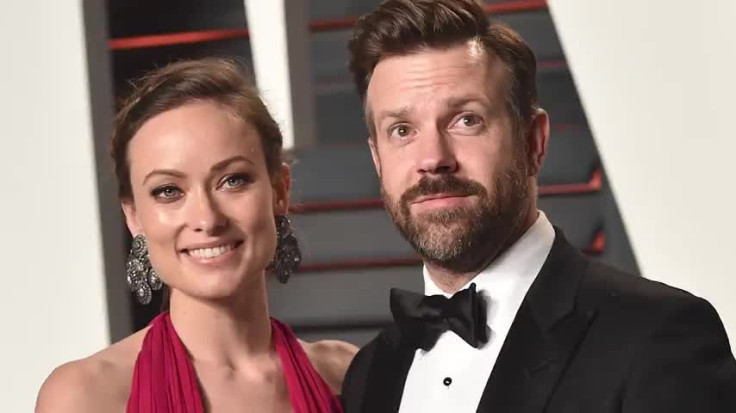 © Copyright IBTimes 2023. All rights reserved.