Olympus Corp. Tells Lenders Cash Crunch Looms: Report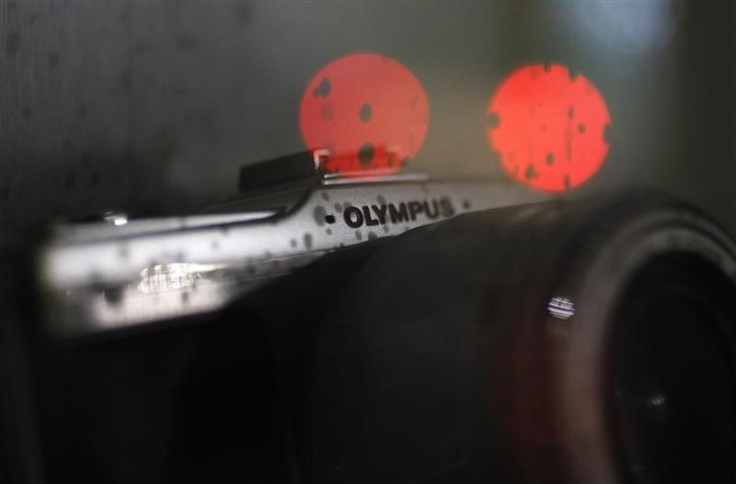 Japan's disgraced Olympus Corp, whose balance sheet took a massive hit after it admitted to a long-running accounting cover-up, told lenders its cash and deposits could run out in 2015, a newspaper reported on Saturday.
Senior officials from the company met lenders on Friday, telling them they would come up with a new business plan in early May that could include equity tie-ups to bolster its balance sheet.
The company's main lender, Sumitomo Mitsui Banking Corp., agreed at the meeting to continue its support for the company, a source told Reuters.
Assuming no new long-term borrowing, the company said cash and deposits would fall to 183.7 billion yen ($2.36 billion) at the end of March 2013 and 94.2 billion yen a year after that, the Nikkei business said. Reserves could run out completely in 2015, the paper said.
Olympus's profits on its medical equipment business are hampered by losses on a struggling camera unit.
The company withdrew its full-year earnings forecast on Wednesday, but at Friday's meeting offered an internal forecast for a 7 percent year-on-year decline in sales to 790 billion yen and a 5.6 percent gain in operating profit to 35.6 billion yen.
($1=77.7 yen)
(Reporting by Isabel Reynolds; Editing by Robert Birsel)
© Copyright Thomson Reuters 2023. All rights reserved.