Omarosa Manigault Saw Trump's Mental Decline, She Claims In New Book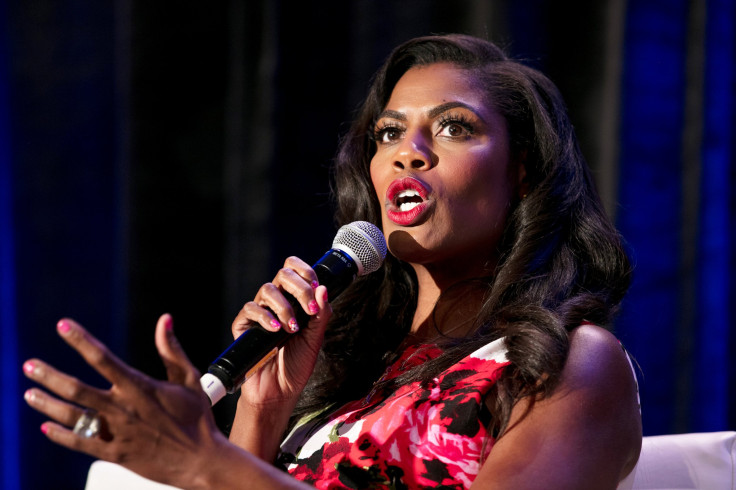 Former White House staffer Omarosa Manigault-Newman has claimed in a new book that President Donald Trump showed a "real and serious" mental decline during her time working in the White House. An excerpt from the book, titled "Unhinged: An Insider's Account of the Trump White House," was obtained by the Daily Mail and made public Thursday.
"Many didn't notice it as keenly as I did because I knew him way back when," Manigault-Newman wrote. "They thought Trump was being Trump, off the cuff."
The former "Apprentice" contestant said she first noticed the president's "mental decline" while watching his 2017 interview with Lester Holt. In the interview, he admitted to questioning former FBI head James Comey in private if he was being investigated for alleged ties to Russia.
"While watching the interview I realized that something real and serious was going on in Donald's brain," Manigault-Newman said. "His mental decline could not be denied."
At one point in the interview with Holt, Trump also said he was planning on firing Comey — a statement that contradicted previous claims made by White House officials.
"Throughout this erratic and contradictory interview, I kept thinking, 'Oh no! Oh no! This is bad!'" Manigault-Newman said. "Donald rambled. He spoke gibberish. He contradicted himself from one sentence to the next."
"Hope [Hicks, then communications director] had gone over the briefing with him a dozen times hitting the key point that he had fired Comey based on the recommendation by the DOJ which the vice president and other surrogates had been reinforcing for days," she added.
Manigault-Newman left the Trump administration in 2017 and following her exit, the White House said she was fired. But the 44-year-old denied it. During the time of her departure, a source in the administration claimed that Manigault-Newman was physically removed from the building.
Manigault-Newman signed a seven-figure deal with Gallery Books seven months after leaving her job at the White House.
"Their relationship has spanned fifteen years — through four television shows, a presidential campaign, and a year by his side in the most chaotic, outrageous White House in history," according to the publisher. "But that relationship has come to a decisive and definitive end, and Omarosa is finally ready to share her side of the story in this explosive, jaw-dropping account."
This is not the first time questions have been raised about Trump's mental condition. Earlier this year, journalist Michael Wolff in his new book, "Fire and Fury: Inside the Trump White House," asserted that many in Trump's inner circle have questioned his mental fitness. Aides reportedly believe he may have dementia or learning difficulties.
In an August 2017 appearance on CNN's "State of the Union," Rep. Adam Schiff (D-Calif.), said he and his colleagues had grown increasingly concerned about Trump's mental health.
"There are some serious issues," Schiff said, and added that "the pressures of the job may only get worse."
However, physician Dr. Ronny Jackson said in January that Trump has "no cognitive or mental issues whatsoever," and that the president aced the Montreal Cognitive Assessment (MoCA) test.
© Copyright IBTimes 2023. All rights reserved.