One Direction Breakup Could Have A Big Impact On Global Music Sales In 2016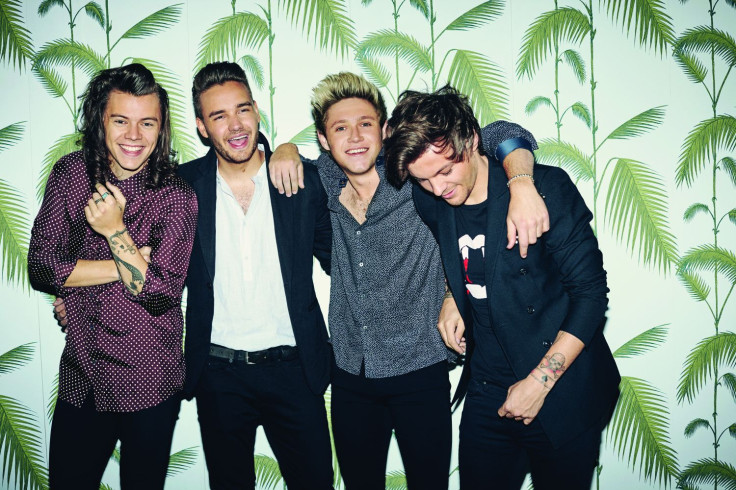 That plaintive cry you heard over the weekend was the sound of millions of teens and tweens around the world mourning the imminent loss of One Direction, the hugely popular British boy band launched by "X Factor" and "American Idol" svengali Simon Cowell. Over the weekend, word began to trickle out that the British boy band would be going on an "extended hiatus" following the release of their fifth studio album, which is due in March. Though no official explanation has been given, the group's members have been looking to pursue other ventures, including acting.
While boy band breakups are nothing new, this one could have a big impact on the wider music industry. There are just a couple of artists left around the world capable of driving meaningful album sales, and One Direction is one of them. Not only did the band not sell a lot of records, but those sales also drove the sales of lots of other records, particularly important in a fragmented media landscape where music ownership is increasingly an option, not a requirement.
The dissolution of a group like One Direction could drive a noticeable drop in global music sales. "There's a spillover effect," said Jui Ramaprasad, a professor at McGill University who teaches a course on the music business. "It's not just the effect of One Direction's sales."
For the whole of the 21st century, album sales have been in decline. Aside from 2012, when a historically successful Adele album temporarily stemmed the slide and led to a 0.6 percent increase, album sales have done nothing but decrease, and the only thing that has kept the decline from being worse has been the enduring success of a handful of artists.
One Direction is one those groups. Over the course of their five years together, the group has sold more than 50 million records, with each release racking up eye-popping sales almost instantly. Back in 2013, the group's third album, "Midnight Memories," needed just six weeks to sell 4 million copies and become the top-selling album of the year. A follow-up released just months later, called "Four," sold another 3.2 million copies, second only to Taylor Swift's wildly successful "1989."
A Special Kind of Fan Base
One Direction's sales are especially significant because most of them come from a group of fans – tweens – who are not especially familiar with the concept of owning recordings. While their parents all remember going to record stores to buy albums, most One Direction fans grew up in an era when most music they were interested in was available for free, on YouTube or elsewhere. "That demographic tends not to buy," Ramaprasad said. "One Direction somehow stimulated demand for purchases among a demographic that doesn't purchase."
So a future lack of One Direction will affect more than Modest Management, One Direction's management company, or Syco Music, their label, or Sony Music Entertainment, their distributor. For years, the industry has seen hit records that were popular enough to draw casual buyers into record stores raise overall sales; once those casual fans had actually set foot inside a store, or visited iTunes, they often bought more than the hit they'd visited to buy in the first place.
"In the traditional business there was always the fear that when a huge group broke up that over the long term there would be less people in brick-and-mortar retail, and sales as a whole would decline," said Rick Goetz, a former A&R and music marketing executive and the founder of Musician Consulting. Goetz added that it was difficult to find hard proof of that ever happening – "It's a really hard thing to measure," he said – but the departure of a band like One Direction will have a huge effect, not just on sales but on streams as well.
A Streaming Windfall?
While breaking new music has become an area of increased competition among services like Apple Music, Spotify and Rdio, a lot of the activity that drives use on streaming services is user curiosity in older, or "catalog," releases. Earlier this year, when the legendary blues guitarist B.B. King passed away at the age of 89, streams of his music shot up more than 9,000 percent. And as a publicity push begins to gather behind One Direction's head toward a break, it could wind up driving more use of these services.
"Sites like Spotify have these amazing recommendation engines," Ramaprasad said. "They have the ability to push people to catalog."
It will take months to precisely gauge how One Direction's break will affect the industry as a whole. And in the meantime, a new group of kids will grow up, and a new boy band will most certainly be developed to enthrall them. "There will be another group like One Direction," Goetz said.
© Copyright IBTimes 2023. All rights reserved.
FOLLOW MORE IBT NEWS ON THE BELOW CHANNELS