One Direction Member Niall Horan Clarifies Rumors, Tweets 'We Are Not Splitting Up'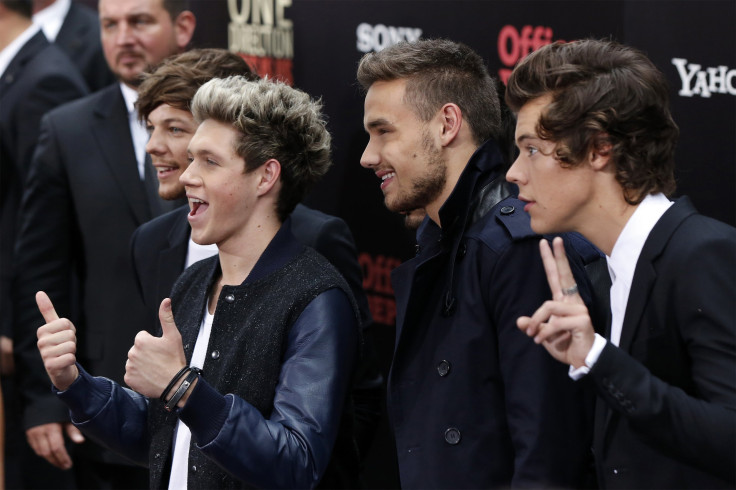 One Direction fans can breathe a bit easier now. The British band is not breaking up, as confirmed by band member Niall Horan.
Horan took to Twitter Monday hours after news broke that One Direction (1D) will be taking an extended hiatus. According to E!News, the singer clarified rumors that that band is not breaking up. He wrote, "Ok so lots of rumours going round. We are not splitting up, but we will be taking a well earned break at some point next year. Don't worry though, we still have lots we want to achieve!"
The singer also added that he cannot wait for loyal fans to hear about the "new music we have for you" and to perform some of these songs during their "On the Road Again" concert tour.
Aside from Horan, Louis Tomlinson also wrote a message on Twitter shortly after his band mate's post. The soon-to-be father promised 1D fans that the band is just taking a break. Tomlinson wrote, "Your support is truly indescribable! It's just a break :) we're not going anywhere!! Promise."
Meanwhile, Julian Bunetta, longtime One Direction producer and songwriter, told Entertainment Weekly earlier this month that the band's forthcoming fifth album would be their last before One Direction's extended hiatus. The songwriter mentioned that the band is taking "a much deserved break" given the group's activities and concert performances.
Bunetta explained, "They've been doing something that no band has ever done — five albums, five tours, and a movie in five years. It's pretty prolific and incredible." He also mentioned how important it is for each member "to do whatever they want as individual men" and for them "not to have to make a democratic decision for once."
"I think it's important for them to do whatever their hearts desire," Bunetta added.
One Direction will be taking an extended break beginning March 2016 to give band members opportunity to focus on individual projects.
You may email your feedback or comment on the article at prewchatterly@gmail.com.
© Copyright IBTimes 2023. All rights reserved.