One Piece 1006 Detailed Summary Leaked; Death Of Someone Dear To Luffy Hinted
KEY POINTS
"One Piece" Chapter 1006 is reportedly titled "Hyougorou of the Flower, The Chivalrous"
The chapter begins with Kaidou's ultimate spy Bao Huang finally locating Yamato's group
Kinemon now carry out the raid in Onigashima
"One Piece" Chapter 1006 hints at the possible death of Hyougorou, an honorable Yakuza boss, who is also dear to Monkey D. Luffy.
Reliable insiders in the "One Piece" community now share the detailed summary of the upcoming manga installment. "One Piece" Chapter 1006 begins with Kaidou's ultimate spy Bao Huang finally locating Yamato's group and announcing it to the entire Skull Dome. Sanji heard the announcement, and after much deliberation, he decides which group he will help. He was earlier torn between helping the Red Scabbards or Yamato's group.
Outside the Onigashima castle, Perospero sits on a rock while Carrot and Wanda on their normal mink forms are above him. Big Mom's son defeated them and used candy spears and poles to restrict the minks. With a couple of powerful enemies already defeated, Perospero enters the castle.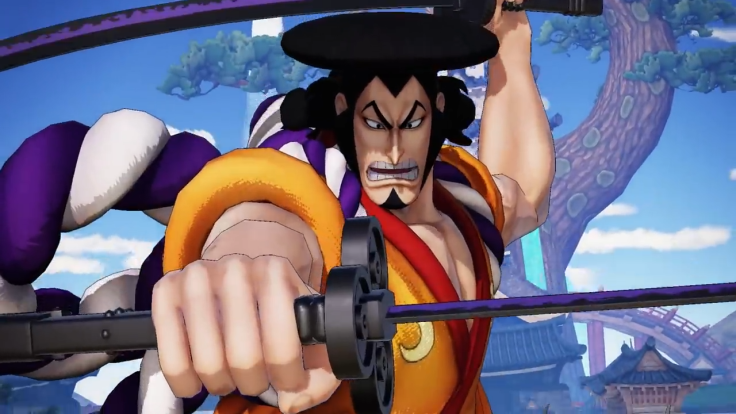 Marco is still fighting King and Queen simultaneously at the Live Floor. X Drake and Hyougorou are protecting Chopper, who is still working on an antidote. Unfortunately, Old Man Hyo contracted the Ice Oni virus, which has the ability to bring out all of the infected's strength to let them cause havoc before dying. The frail old man suddenly turns back to his big, muscular form.
Hyougoro launches Hana no Ittouryuu and Tobatsu Kohai and knocks out Mimawarigumi and almost everyone on the floor. While attacking, Old Man Hyo recalls not working with Oden in fighting Kaidou a couple of decades earlier. Now, he helps Kinemon carry out the raid in Onigashima and has found a great disciple in Luffy. He thinks he can now die without any regrets.
Queen the Plague attempts to shoot Old Man Hyo with a laser beam but Marco hurls a powerful kick called Houou to prevent it. King cuts one of Marco's wings, but Marco simply grows a new one and responds to King by hurling a flame attack called Blue Bird. This sends the Calamity flying and hitting the wall. King tries to get up, but Marco unleashes his Ongul or Crane's Claw to kick the All-Star again.
Marco feels exhausted from fighting the two Calamities simultaneously. Perospero then enters the scene and saw the exhausted and bloodied Marco. Meanwhile, the Ice Oni virus is now taking over Hyougoro's body. Because of this, he asks a Yakuza to end his life before he transforms and loses his consciousness. He kneels down and is at peace, knowing that he does not have any regrets while a Yakuza swings his blade on Old Man Hyo's neck.
© Copyright IBTimes 2023. All rights reserved.